Are Mary Mouser And Peyton List From Cobra Kai Friends In Real Life?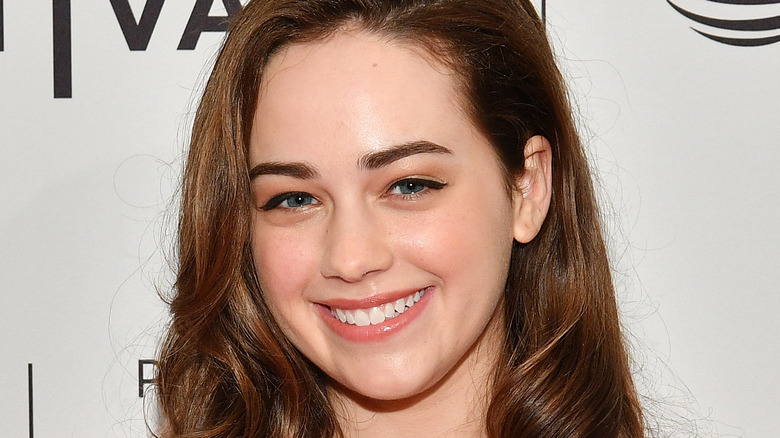 Dia Dipasupil/Getty Images
There aren't many movie rivalries more iconic than the one shared by Daniel LaRusso (Ralph Macchio) and Johnny Lawrence (William Zabka) in 1984's "The Karate Kid." It's only fitting then that "Cobra Kai," a "Karate Kid" sequel TV series, would feature a few memorable rivalries of its own.
That said, few of the rivalries in "Cobra Kai" have produced as much drama as the one between Samantha LaRusso (Mary Mouser) and Tory Nichols (Peyton List). The two characters have been rivals basically ever since List's Tory was introduced in "Cobra Kai" Season 2. Consequently, Tory and Sam have had more than their fair share of fights over the years, from their memorable brawl in the hallways of West Valley High School to their battle in the LaRusso home in "Cobra Kai" Season 3. The Season 4 finale of "Cobra Kai" even sees the two characters come to blows during a fateful match at the All-Valley Tournament.
To their credit, List and Mouser have done a good job of selling the intense hatred that Tory and Sam feel for each other. As a matter of fact, the "Cobra Kai" cast members have made their on-screen rivalry so believable that fans of the series may be surprised to learn what kind of a relationship List and Mouser have in real life.
Mary Mouser and Peyton List are friends in real life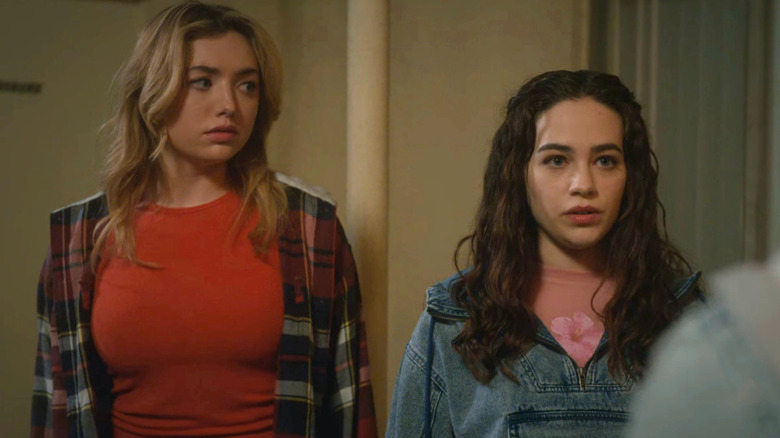 Netflix
In conjunction with the premiere of "Cobra Kai" Season 5, a number of the show's cast members sat down to talk about the series with Netflix. During the conversation, Mary Mouser touched briefly on the rivalry that has long divided her character, Samantha LaRusso, and Tory Nichols (Peyton List). In specific, Mouser admitted that she was relieved to see Tory and Samantha finally begin to put their differences aside in "Cobra Kai" Season 5, noting, "It's been tough to hate [Peyton]."
Mouser went on to reveal that she and List actually have quite a friendly relationship in real life. The "Cobra Kai" star noted that she and List actually "hang out" when they're not filming the show, telling Netflix that they have even made a habit out of "going to karaoke nights" together. Mouser also told the streaming service that she and List often spend time together at Ralph Macchio's birthday parties.
In other words, it seems safe to say that List and Mouser have developed a nice bond over the course of their time filming "Cobra Kai" together. Fortunately, the ending of "Cobra Kai" Season 5 sees Tory and Sam take their first steps toward becoming friends, which means their characters' relationship has finally begun to better reflect the one that List and Mouser share in real life.