Avengers: The Kang Dynasty Has Reportedly Found Its Writer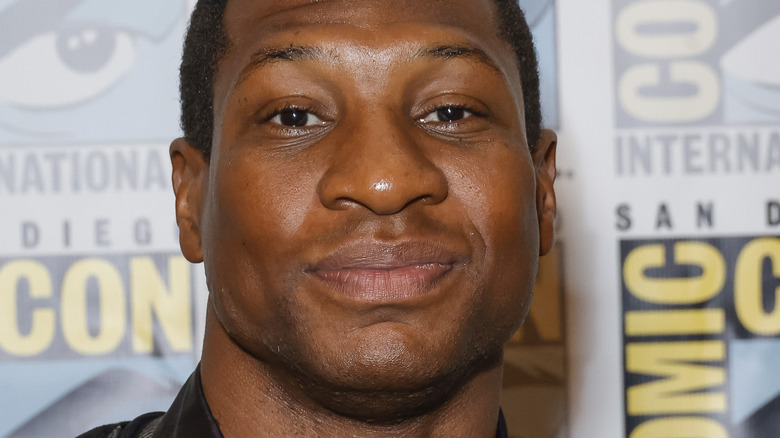 Frazer Harrison/Getty Images
On the (bizarre) chance that any Marvel Cinematic Universe fans have fears about their favorite franchises disappearing, fear not. The MCU has shown no signs of slowing down — especially given the huge number of upcoming projects announced at San Diego Comic-Con in July.
In addition to new trailers for the remaining 2022 Phase 4 projects, "She-Hulk: Attorney at Law," which started streaming on August 18 on Disney+, and November's "Black Panther: Wakanda Forever," Marvel announced a full release schedule for Phase 5, and a basic framework for MCU Phase 6, which includes eight more unspecified projects, leaving fans speculating about what they'd most like to see. Phase 5 kicks off on February 17, 2023, with "Ant-Man and The Wasp: Quantumania," starring Paul Rudd and Evangeline Lilly reprising their titular roles, and joined by Bill Murray(!) as a mysterious character who may or may not have something to do with the film's time-traveling Big Bad, Kang the Conqueror (Jonathan Majors). Phase 6 includes Marvel's take (finally) on the "Fantastic Four," as well as two more "Avengers" films, with the subtitles "The Kang Dynasty" — presumably featuring Kang the Conqueror — and "Secret Wars." These films will take the MCU through at least 2025, per Vulture.
In case these announcements aren't satisfying enough, Marvel has shown their commitment by hiring an experienced screenwriter for "Avengers: The Kang Dynasty," which is due in theaters on May 2, 2025.
The screenwriter for Avengers: The Kang Dynasty also wrote Quantumania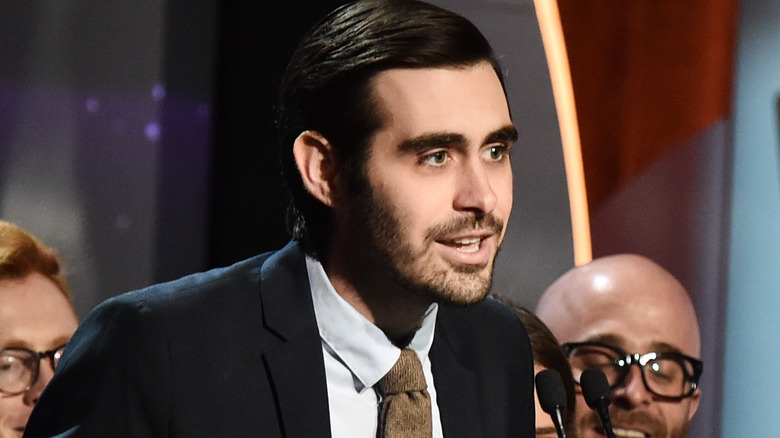 Alberto E. Rodriguez/Getty Images
Marvel has hired its screenwriter for "Avengers: The Kang Dynasty." Deadline reports the lucky fellow is Jeff Loveness, who also wrote "Ant-Man and the Wasp: Quantumania." This makes sense given the main supervillain in the new film — and Marvel's Multiverse Saga generally — is Kang the Conqueror, the role Jonathan Majors (of HBO's "Lovecraft Country") introduced in "Loki." Since Loveness is already familiar with the character and what havoc he wreaks in "Quantumania," it makes sense that he should write the next chapter in the story.
Loveness got his start writing for IFC's "The Onion News Network" and for "Jimmy Kimmel Live!" in 2011, per IMDb. He contributed to the Emmy Awards broadcasts in 2012 and 2016, as well as the Oscars in 2017 — all three of which were hosted by Kimmel. After writing for Season 1 of the TBS series "Miracle Workers," Loveness wrote several episodes of "Rick and Morty," starting in Season 4. Other Marvel scribes, like Jessica Gao of "She-Hulk" and Michael Waldron of "Doctor Strange in the Multiverse of Madness," also came from the animated series, per The Hollywood Reporter.
Loveness will be working on "Avengers: The Kang Dynasty" with "Shang-Chi" director Destin Daniel Cretton, who was announced shortly after Comic-Con ended. Meanwhile, "Ant-Man and the Wasp: Quantumania" was directed by Peyton Reed, who had directed the first two "Ant-Man" movies, as well as the first film in another massive franchise, "Bring It On."