Production On Chicago Fire Got Put On Temporary Hold For A Scary Reason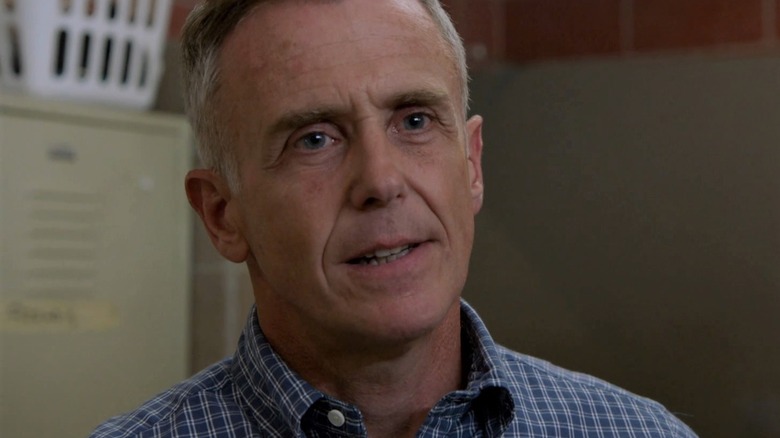 NBC
Not every element of producing a television show or movie is predictable. Anything from an unexpected illness to a wildfire to an on-set accident can delay a show's production schedule and cause a lot of hassles. There have historically been tragic examples of this, such as when a crew member working on "Law & Order: Organized Crime" was murdered in July 2022 near the show's set. But sometimes, production disasters can turn out to be simple bumps in the road on the way to completing a memorable end result, like when the "Snow White" set caught fire during filming in March 2022, incurring no injuries but ruining several elaborate sets, requiring them to be rebuilt.
On September 14, 2022, the cast and crew of "Chicago Fire" experienced a production shutdown for a shocking and frightening reason. While no one was hurt, the incident was enough to temporarily halt filming, which can be scary for anyone who's just trying to do their job.
A shooting took place near the show's set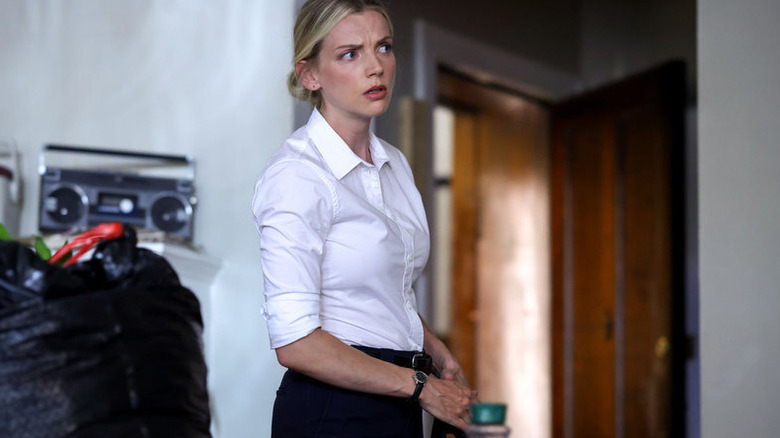 Adrian S Burrows Sr/NBC
According to CWB-Chicago,  "Chicago Fire" was forced to shut down production due to a shooting that took place close to their closed set. Units were located on Madison Street near the Oak Park neighborhood filming an exterior scene at A.A. Rayner and Son's Funeral Home when an individual fired off several shots from the street corner opposing the location. No injuries were reported, but CWB notes that a significant contingent of cast and crew were present during the incident and that cameras were rolling. 
While CWB quotes a source declaring that a stray bullet hit camera equipment, The Hollywood Reporter says that this claim is inaccurate. The magazine added that the production was immediately closed down for the day in accordance with the show's safety regulations. Police immediately responded to the incident, as they were already on the scene guarding the crew and cast, but the suspect was not apprehended. 
This is the third disruptive incident to take place in Chicago on the set of a television shoot this summer. The CWB reports that a trailer belonging to the "Chicago Med" production crew was hit by a stray bullet in a gun battle earlier in the summer, while in August, someone lit an object and threw it at a crew filming scenes for the upcoming "Justified" revival. No one was hurt in either of these incidents.