Law & Order: Organized Crime Crew Member Dies On The Set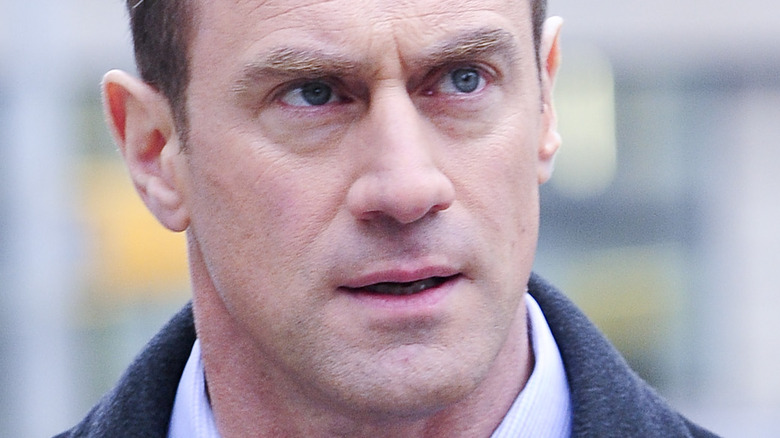 Ray Tamarra/Getty Images
Tragedy has struck the set of "Law & Order: Organized Crime."  Deadline reports that a parking enforcement worker who was doing his job at the show's New York-based shooting location was shot and killed while sitting in his car on July 19, 2022 at roughly 5:15 am. Per Entertainment Weekly and police reports, the victim was sitting in his car in the Greenpoint area of Brooklyn when the assailant pulled open the victim's car door and shot him multiple times in the face and neck before fleeing the scene. The victim was transported to NYC Health + Hospitals/Woodhull medical center but was pronounced dead at 5:55 am. 
The victim's identity has been withheld pending notification of his family as of press time, but both Deadline and Entertainment Weekly confirm that the deceased was 31 years old and identified as a man. There's also no word as to whether or not the victim was on the show's crew permanently or was a temporary employee. "Law & Order: Organized Crime" has canceled shooting for the day.
The suspect remains at large as of press time
According to Detective Adam Navarro of the NYPD (per Entertainment Weekly), the suspect remains at large as of press time and is described as a 5'4" man wearing a black hoodie and black pants. Navarro added that the suspect has a medium complexion and a medium build. Per TV Line, the shooting took place on North Henry Street, which is described by the website as a residential area.
A spokesperson from NBC Universal has released a statement to the press about the situation, as quoted by Deadline. "We were terribly saddened and shocked to hear that one of our crew members was the victim of a crime early this morning and has died as a result. We are working with local law enforcement as they continue to investigate. Our hearts go out to his family and friends and we ask that you respect their privacy during this time," it read.
NBC renewed "Law & Order: Organized Crime" for a third season in May of 2022 and stars Christopher Meloni as his beloved "Law & Order"-universe character Detective Elliot Stabler.