The Scene From That '70s Show That Proved Strangely Prophetic For Laura Prepon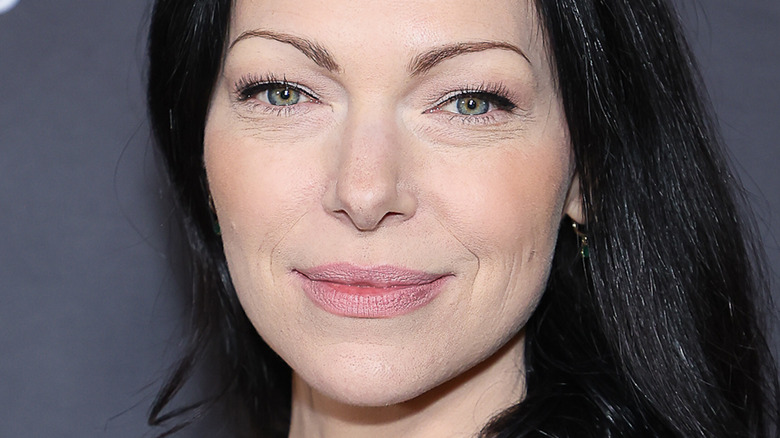 Arturo Holmes/Getty Images
"That '70s Show" was arguably one of the most popular sitcoms of its time, alongside mega-hits like "Friends" in the late '90s to the mid-'00s. Audiences were drawn to the coming-of-age story about a group of teens hanging out in a Wisconsin basement, and the talented cast helped this concept come to life. Although it changed towards the end of its run, the gang included Eric Forman (Topher Grace), Donna Pinciotti (Laura Prepon), Jackie Burkhart (Mila Kunis), Steven Hyde (Danny Masterson), Michael Kelso (Ashton Kutcher), and Fez (Wilmer Valderrama).
Now, with the announcement of "That '90s Show" (via Deadline) and the confirmation that most of the original cast will be returning (via Variety), fans are likely on the edge of their seats. Prepon will return as Donna, and she has had a successful career since her time on "That '70s Show." 
Interestingly enough, "That '70s Show" would even prove to be strangely prophetic for Prepon concerning one specific acting job she took after her time on the show.
A scene from That '70s Show predicted Laura Prepon's future in Orange Is the New Black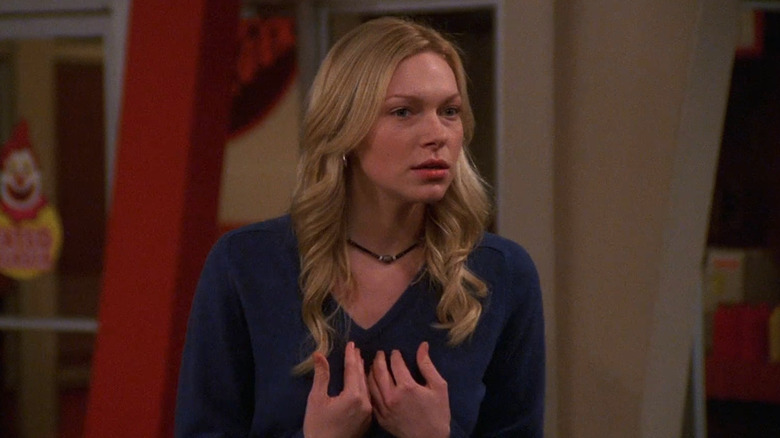 Fox
The Season 8 episode titled "Fun It" features Randy (Josh Meyers), Hyde, Fez, and Donna stealing the talking clown statue that takes orders from Fatso Burger after getting frustrated with the owner (via IMDb). While committing the crime, Donna exclaims, "I can't believe I'm an accessory to a crime; we could get caught, I could get arrested, I could go to a girl's prison — this freaking rocks!" Coincidentally enough, Laura Prepon would go to a "girl's prison" in one of her most iconic projects, "Orange Is the New Black."
The series revolves around a woman's correctional facility after the main character, Piper Chapman (Taylor Schilling), is prosecuted for a crime that happened nearly ten years ago. Prepon plays a prisoner named Alex Vause, who serves as Piper's love interest and catalyst for her imprisonment.
Prepon would tell The Hollywood Reporter that "Orange Is the New Black" is one of the most valued experiences in her entire career. It's almost poetic that "That '70s Show" would predict it for her.