Benedict Wong Shares His Thoughts On The MCU Series We're All Waiting For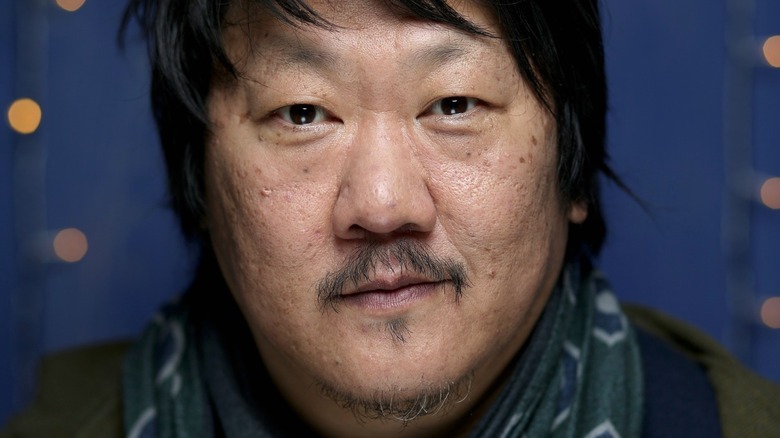 Rich Polk/Getty
Benedict Wong's appearances as the coincidentally named Sorcerer Supreme Wong have sadly been few and far between. When Wong happens to star in large ensemble films, he often plays second fiddle to Benedict Cumberbatch's charismatic portrayal of Doctor Strange. But thanks to "Doctor Strange in the Multiverse of Madness," Wong is finally given his due, opening up the Sorcerer Supreme to the world of "She-Hulk: Attorney at Law."
Wong is pulled into Jen Walters' (Tatiana Maslany) scope after she discovers that he coerced the Abomination (Tim Roth) out of his prison cell for an adventure. Though only touched on briefly, his exploits in the limited series have been a smash success. There is no time like the present to capitalize on the viral duo of Madisynn King (Patty Guggenheim) and Wongers, and just like Madisynn's name, Benedict Wong's response to a potential series for the character isn't what you think.
Benedict Wong was careful about definitively committing to anything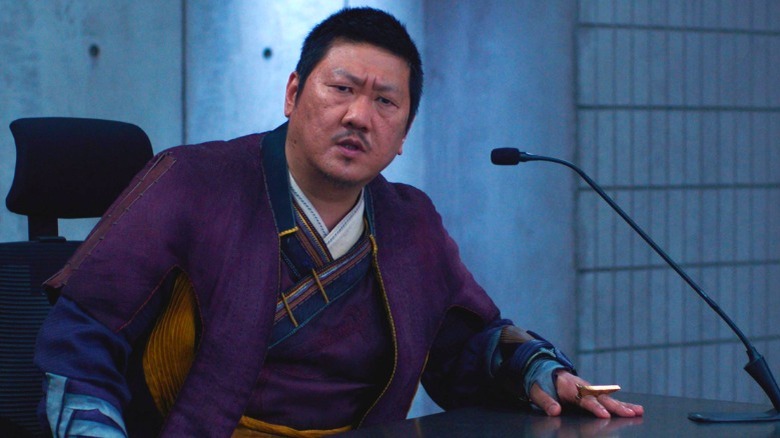 Marvel Studios/Disney+
Of course, "She-Hulk" will naturally revolve around Jen. But with Wong's constant inclusion, fans are clamoring for more content about the "Sopranos"-loving character. The subject came up when Benedict Wong was speaking to The Hollywood Reporter about his career in the Marvel Cinematic Universe. His appearances have made him beloved to fans, and now some are hoping that creatives will pull the trigger on a Wong-centric series.
"I could certainly think of some ideas," Wong mused. However, the "Martian" actor was particularly diplomatic when considering the option. In the past, he has stated that he is happy with Wong's wonderful character progression but determined that it wasn't for him to decide. "It's not for me to push that. If you ever see anyone, send the question over there. I mean, look, I love playing this role, and I think there's so much more scope that we could go into with a series," he concluded. With the number of limited series being thrown at Disney, it seems unlikely that the MCU wouldn't jump on such a fan-favorite character as Wong.
While the actor may be unsure about helming his own series, the ideas he has for his character do sound exciting. Whenever Marvel Studios decides to officially bring the X-Men on board, they have one volunteer (via JOE.ie).