Why Peter Dinklage Once Believed Game Of Thrones Was Canceled For A Whole Six Hours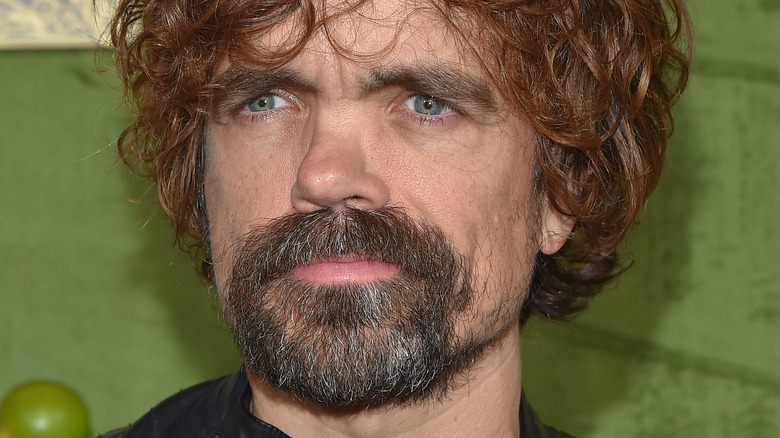 DFree/Shutterstock
Peter Dinklage, who played Tyrion Lannister on "Game of Thrones," is one of the most important and most likable characters on the show. Watching Dinklage perform, viewers get the sense that he is having a wonderful time portraying Tyrion because he gets to exercise his wit, intelligence, and dry, dark humor. In addition to being funny and smart, Tyrion is also much less sadistic than his other family members and does not abuse others such as Sansa Stark (Sophie Turner), the child he is forced to marry due to his royal status. Dinklage ultimately won four Emmys for his work on "Game of Thrones," including outstanding supporting actor in a drama series.
"Game of Thrones" went on for eight seasons, with Tyrion surviving the whole series as an integral part of the show, rather than dying early on like many other major characters. In fact, out of everyone in the cast, Dinklage appeared in the most "Game of Thrones" episodes. Given how massive of a project the HBO series was, and how invested Dinklage was in the project, it is easy to imagine his disappointment when he once believed for an entire six hours that the show had been canceled. 
The Game of Thrones screenwriters played a prank on Peter Dinklage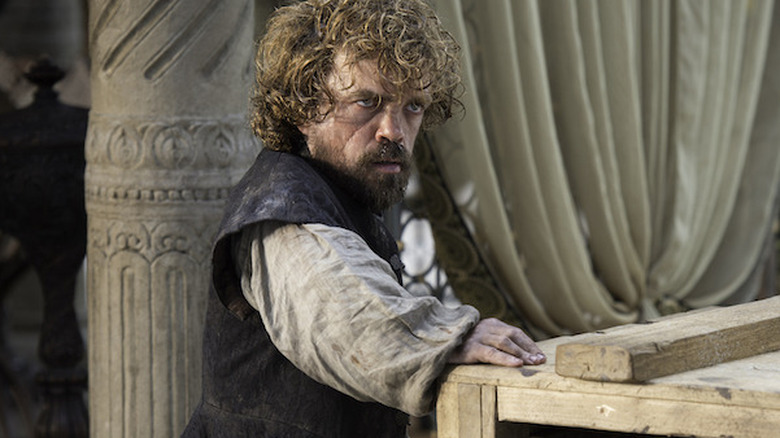 Macall B. Polay/HBO
In an interview with Vanity Fair, David Benioff and D.B. Weiss, the screenwriters for "Game of Thrones," admitted that they once called Peter Dinklage on the phone to tell him that "Game of Thrones" had been canceled and he was out of a job. This was just a prank, which Benioff and Weiss enjoy, but Dinklage believed them for six hours. After all, most people are not used to being prank-called about losing their jobs.
Benioff said, "I think it was when the pilot was picked up. I was with [the original pilot episode's director] Tom McCarthy and we called him from a Yankees game." While Benioff enjoyed celebrating the success of his show, watching baseball while pranking Dinklage, the actor spent the next six hours crushed, believing temporarily that this show he was so excited about had been canceled so early on. 
It is easy to imagine Dinklage's relief whenever he realized that Benioff was just playing a joke on him, and "Game of Thrones" was, in reality, not canceled after all. And thanks to the fact the show lasted as long as it did, Dinklage will certainly be remembered well for the eight seasons in which he portrayed Tyrion Lannister on-screen.