The Part You Likely Forgot Christopher Meloni Had On Harold & Kumar Go To White Castle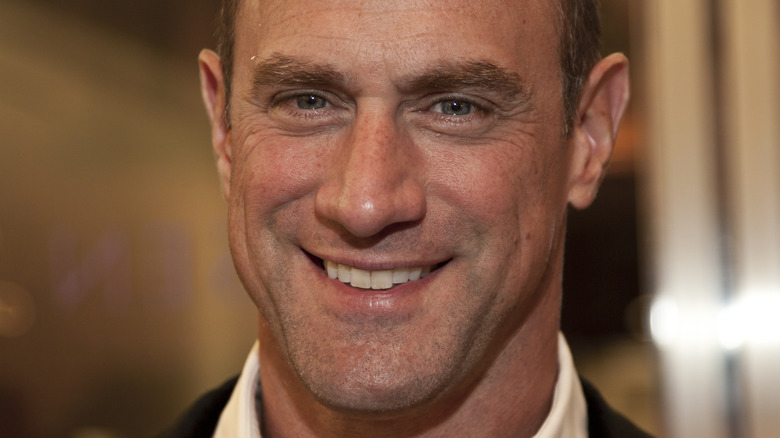 lev radin/Shutterstock
It's been more than a few years since "Harold and Kumar Go to White Castle" premiered, but to this day, there's a good chance that the very sight of actors John Cho and Kal Penn will likely trigger a sudden craving for steaming micro-burgers served in perfect pyramid piles. The film not only propelled these stars into the Hollywood comedy elite, but they both got to continue the ride with sequels, "Harold and Kumar Escape from Guantánamo Bay," "A Very Harold and Kumar Christmas," and the possibility of even a fourth "Harold and Kumar" movie.
When taking a look back at the original installment of this hilarious trilogy, it's fun to spot all the different cameos actors made in it, which may have been missed the first time around. Not counting Neil Patrick Harris, who had the most prominent pop-up of the film, you also have Fred Willard playing a prestigious doctor interviewing Kumar for admission into medical school, Bobby Lee taking on the role of an over-excited college math major, and even Ryan Reynolds donning scrubs as a surgeon in the hospital Kumar's father works at.
But over the course of one night, while these two underachievers embark on their quest to cure their munchies, there was one cameo that the audience might have overlooked, an actor's small role that, thanks to makeup and prosthetics, may shock fans to know it was actually him. 
Christopher Meloni goes creepy freak mode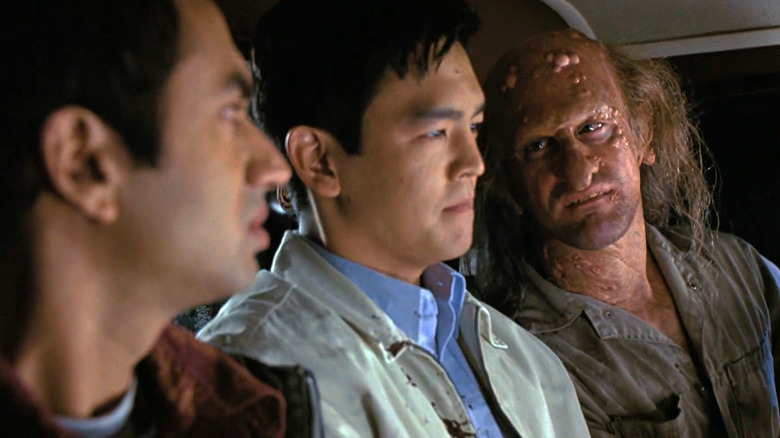 New Line Cinema
Riding on the wave of college-adventure/road-trip films finding success at the box office, "Harold and Kumar Go to White Castle" appeared to be just another link in the raunchy-comedy chain. However, audiences were pleasantly surprised to watch this unique and hilarious story of two dudes on a simple mission: to taste those flavor-exploding mini-squares of heaven. And although the story, smart dialogue, and hilariously shocking moments were enough for the movie to be a success on its own, the sprinkling of cameos from Hollywood stars added the perfect condiment to the film. One of those cameos, however, isn't too easy to spot. It comes from "Law and Order: Special Victims Unit" detective himself, Christopher Meloni.
Meloni, coming off his far-from-comedic role as Chris Keller in HBO's prison drama series "Oz," decided to show his comedic range when he took on the part of Freakshow. The uber-religious Freakshow comes into the mix when Harold and Kumar are in dire need of a ride. After sharing an absurdly awkward car ride with their late-night savior, the two protagonists stop at his woodsy cabin during their quest. Although the guys are happy to be out of the wilderness, they now find themselves opposite Meloni's Freakshow, whose face and body are disgustingly riddled with oozing boils.
The real head-scratcher for the guys is when they meet Freakshow's beautiful wife, Liane (Malin Akerman). Liane is not only beautiful but all about taking advantage of her open marriage situation. On par with the steps leading up to this point in the movie, what seems to be a victory moment for the guys, turns into the realm of gross when Freakshow steps into the situation, sans clothing, revealing how low those boils actually go. It's an image that Christopher Meloni fans will most likely never forget.