John Cho Just Opened Up About Whether A Fourth Harold & Kumar Movie Could Happen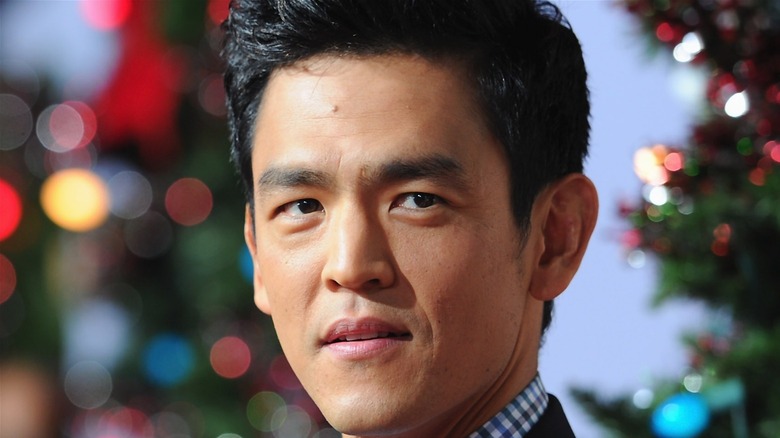 Alberto E. Rodriguez/Getty
If you think back to some of the biggest comedy films of the 2000s and early 2010s, you'll realize that many of them were raunchy stoner romps. Films like "Pineapple Express" or "Ted" had audiences laughing at the spectacle of mainstream actors getting the munchies, making off-color jokes, and ultimately making fools of themselves for our entertainment. One series of films that capitalized on the stoner buddy comedy genre in a big way was the "Harold & Kumar" trilogy. 
 "Harold & Kumar Go To White Castle," the first film in the series, debuted in 2004 and it has since become a cult classic. The series follows Harold Lee (John Cho) and Kumar Patel (Kal Penn), two friends who love to smoke weed and indulge in bad ideas that often lead to unbelievable adventures. Two sequels followed — "Harold & Kumar Escape from Guantanamo Bay" in 2008, and "A Very Harold & Kumar Christmas" in 2011 — but fans have been left waiting high and dry for a fourth installment. Recently, though, Cho gave his perspective on whether or not fans will ever get to see another "Harold & Kumar" flick. 
John Cho isn't confident Harold & Kumar would succeed in the 2020s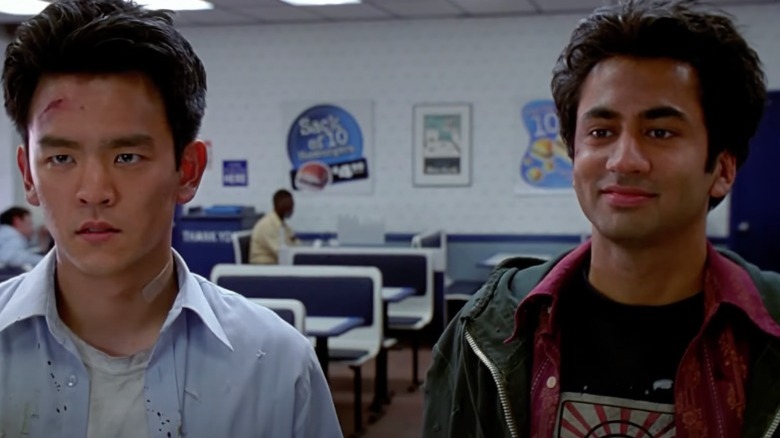 Warner Bros.
John Cho, most recently seen in Netflix's "Cowboy Bebop," sat down with GQ to answer fan questions scattered across the internet. And, of course, viewers were eager to know whether or not "Harold & Kumar 4" was in development at all. Cho gave a vague response, or what he referred to as a "really stupid" answer, about the possibility. "We used to have a lot of political jokes and race jokes, and I don't know what the movie can do now. I don't know how to navigate that," he told fans. As with many movies in the stoner comedy genre, there were jokes in the "Harold & Kumar" trilogy that would be pretty controversial by today's standards, so it would be a completely different movie to make more than a decade later. 
Cho continued by saying that behind the scenes, "Harold & Kumar 4" has been given some thought. "But it is like a much more complicated endeavor than it was five years ago. But I'd like to. I really like everyone and I like the characters. Fingers crossed," he added. So, Cho didn't give an outright no, but a very heavy maybe. At least all hope is not lost that the charismatic characters will one day make a comeback to the big screen.