Warner Bros. Settles $900 Million Conjuring Lawsuit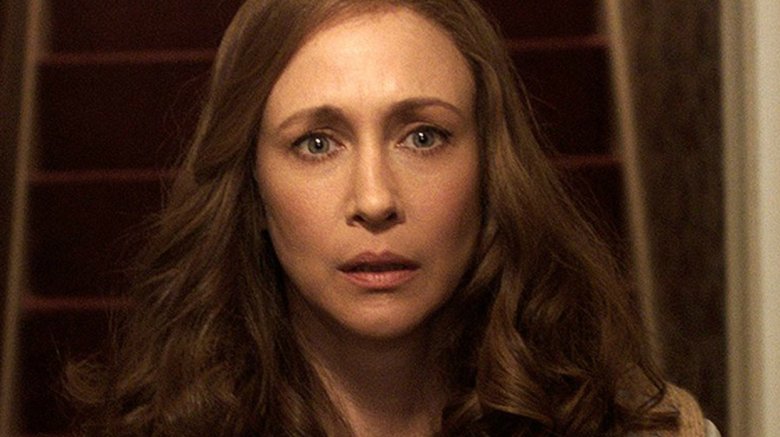 We bet Warner Bros.' lawyers are celebrating. Deadline confirms that Warner Bros. and New Line Cinemas have officially squashed the $900 million copyright infringement lawsuit filed against Warner Bros. in 2016, which went to trial earlier this year.
Author Gerald Brittle claimed that Warner Bros.' Conjuring franchise infringed on his exclusive rights to create books, films, and other works based on the paranormal investigators Ed and Lorraine Warren, who appear at the center of the films. Brittle alleged that the studio based the movie series–which includes The Conjuring, The Conjuring 2, and the spinoff Annabelle installments–on his 1980 book The Demonologist. 
The case ended with Brittle dismissing the lawsuit entirely, admitting that filing it in the first place was a mistake, and stating that those involved in The Conjuring franchise aren't at fault for anything. In a joint statement released Wednesday, Brittle and New Line said the following: "Mr. Brittle has agreed to dismiss his lawsuit against New Line and its affiliates with prejudice, as the parties announced on the record in open court last week. Mr. Brittle 'realizes that filing this lawsuit was a mistake, and that New Line has no liability and did nothing wrong.' New Line has remaining counterclaims against Mr. Brittle, and the parties are working to resolve those claims as well."  
Additionally, it appears that Brittle is claiming he didn't have control over his lawsuit, and that The Conjuring producer Tony DeRosa-Grund "has been controlling this litigation from the start." DeRosa-Grund himself has been in an ongoing legal battle with Warner Bros. for quite some time. Brittle argues that DeRosa-Grund was extremely involved in his case; he reportedly hired lawyers, funded the litigation, drafted complaints, and even asked Brittle to not hand over certain emails to his own lawyers. "He further told me that if certain communications and documents were revealed, I would face serious repercussions, including being sued by him or others," Brittle said. 
DeRosa-Grund issued a response to The Hollywood Reporter: "Mr. Brittle was never a 'puppet'. On the contrary, it was he that in exchange for a revised agreement he entered into, with our company in 2015 for an option on his life rights, and The Demonologist book, demanded that Evergreen be contractually obligated to provide legal financing and services to him for his own personal litigation against New Line. These documents have already been produced."
New Line is now seeking sanctions against DeRosa-Grund as a result of him "not cooperating with discovery requests."
Patrick Wilson and Vera Farmiga star in the Conjuring film series. The upcoming spinoff, The Nun, directed by Corin Hardy, is set for release on July 13, 2018.