Whatever Happened To Michael From 10 Things I Hate About You?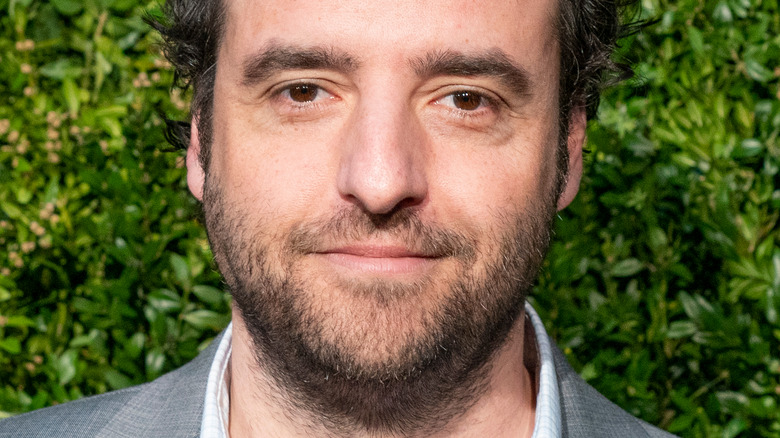 lev radin/Shutterstock
The 1999 film "10 Things I Hate About You" is recognized for launching the careers of Heath Ledger, Julia Stiles, Joseph Gordon-Levitt, and many others. But we also met a very young David Krumholtz, playing Michael Eckman. Tasked with showing new student Cameron (Gordon-Levitt) around the school, he quickly becomes his friend and confidante.
Based loosely on Shakespeare's play "The Taming of the Shrew," Cameron pines for Bianca Stratford (Larisa Oleynik), but she can't date until her sister Kat (Stiles), the 'shrew,' does. Michael helps Cameron woo Bianca by coming up with a plan to use Joey (Andrew Keegan) to pay Patrick (Ledger) to go out with Kat. Joey wants to date Bianca, so he thinks the plan is for his benefit, not realizing Cameron's feelings for her.
While Krumholtz was already gaining recognition for his roles in "The Santa Clause" and "Addams Family Values," his part in "10 Things I Hate About You" gave him new popularity. "I don't know when we made it that we ever thought it would last in popularity as long as it has, but I think that speaks to the strength of the bond of the cast when we were making it," he told the A.V. Club. "I think you can tell that we adored each other and that we were real friends." Since his foray into the iconic rom-com, he's had a very productive and public career. So what other projects have you seen him in?
Krumholtz has amassed an impressive resume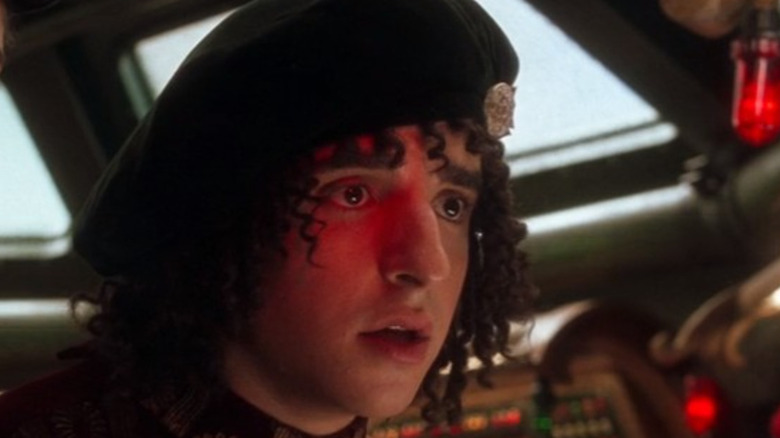 Walt Disney Pictures
In 2004, David Krumholtz had a small role as Goldstein, one of the stoner pals of Harold (John Cho) and Kumar (Kal Penn). In a cast full of cameos by Ryan Reynolds, Neil Patrick Harris, and others, it's hard to stand out, but Krumholtz does a pretty good job as the sex-obsessed Goldstein, who declines to go to White Castle so he can catch a glimpse of Katie Holmes topless in "The Gift." Goldstein would also appear in the sequel, "Harold and Kumar Escape Guantanamo Bay."
In 2002 he played sarcastic head elf Bernard again in "The Santa Clause 2", and in 2005 he had a small but memorable role as Mr. Universe in the cult favorite "Firefly" sequel, "Serenity." He also had minor roles throughout the 2000s in "Bobby" and "Superbad." From 2005 through 2010, he starred as a part of the "Numb3rs" cast as Charlie Eppes, a brilliant mathematician who uses equations to solve crimes (via IMDb).
Since 2010 Krumholtz has appeared in the series "Mom," "The Good Wife," "The Deuce," and others, and is reprising his role as Bernard the Elf for the upcoming Disney+ "The Santa Clauses" series. He can also be seen in HBO's "The White House Plumbers" and in an unknown role in Christopher Nolan's "Oppenheimer." Shortly before his casting was announced, he posted on Instagram that he was starting work on "A substantial and deeply relevant film. The kismet of it all isn't lost on me either," and went on to express how humbled he was. Krumholtz may not be a household name, but he's not going anywhere.