The Small Role Vanessa Williams' Brother Played In Ugly Betty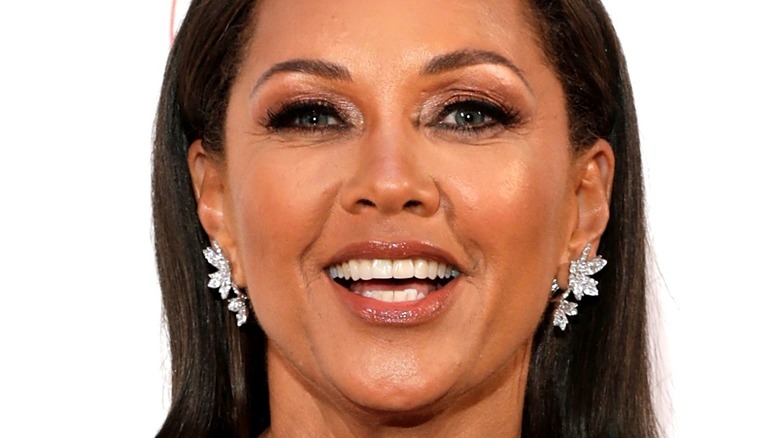 John Phillips/Getty Images
Fans of the dramedy know that "Ugly Betty" would simply not be "Ugly Betty" without Vanessa Williams' quintessential antagonist, Wilhelmina Slater. But what happens when there are two of her? Or, more specifically, when the legendary actress' brother joins her on the show? That's exactly what happened in "Chica and the Man," which aired on February 3, 2010.
For this episode, Williams' brother Chris joined the show in a small but memorable role that sent Williams' character down a surprising new path. Commenting on the addition of Chris, "Betty" star Michael Urie suggested that Williams' brother injected new glam into the Emmy-winning series. "This side of bursting into flames, this show couldn't get any gayer," Urie told Entertainment Weekly.
And that sparkling endorsement seemed to be pretty accurate — in part due to Chris' hilarious role. The actor, who had worked steadily in Hollywood since the early '90s, brought sass and class to his memorable character in the 2010 episode.
Chris Williams was uniquely suited for his Ugly Betty role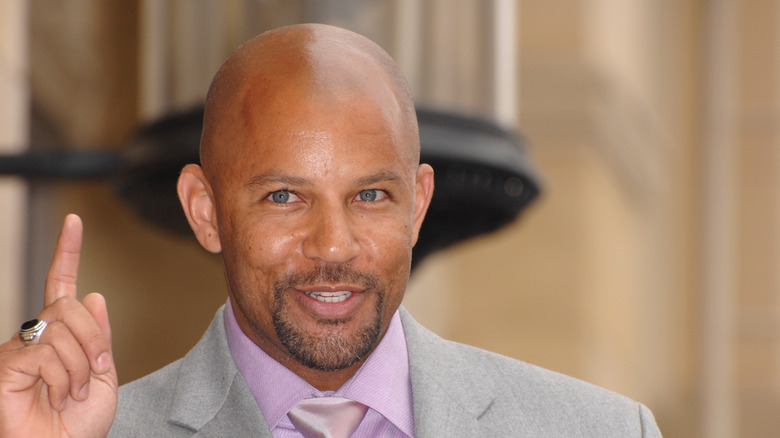 Featureflash Photo Agency/Shutterstock
Though the versatile actor would later become known for his recurring and main roles in HBO's "Silicon Valley" and the CBS series "The Great Indoors," two shows he joined in 2016, Chris had also seen screen time in many popular films and TV series since the early '90s, including "Dodgeball: A True Underdog Story" in 2004 and "Scary Movie 4" in 2006. However, he had never appeared in a series with his arguably more famous sister until "Ugly Betty" producers made the smart call that he would be the perfect man for "Chica and the Man."
Reflecting upon the experience of working with his sister, Chris told Entertainment Weekly that he was "genetically programmed" for the part. This statement made even more sense considering the role itself: Chris had come onto "Ugly Betty" to play a drag queen version of his sister's character. The open secret had already made headlines even before the episode aired — but despite advance public notice of some of the details, the way Chris' character encounters Wilhelmina on the show was perfect, surprising, and very "Ugly Betty."
Chris played a drag queen named Wilhediva Hater
In "Chica and the Man," Chris lights up the screen as a Wilhelmina drag queen impersonator named Wilheldiva Hater who gives regularly sold-out performances as a sassier version of the Mode editor. The rest of "Chica and the Man," which was filmed partly at New York City's famous burlesque bar The Box, follows Wilhelmina as she discovers her alter ego's side gig and seeks to end his career.
Eventually, though, Wilhelmina realizes that Wilheldiva actually does an incredible impersonation of her — so much so that she decides to use him as a proxy and send him to work meetings and business lunches in her stead. The end result is a newfound bond between the two characters, a bit of personal growth on Wilhelmina's part, and a boatload of hijinks. This is, after all, the classically mischievous "Ugly Betty" – the same show that tried to make people believe its star America Ferrera was anything but stunning. In the end, Wilhelmina comes to appreciate the sense of community the drag venue delivers, and she even offers (insists on) a punching-up of Wilheldiva's wardrobe.
Ultimately, the plotline exemplified the spirit of "Ugly Betty" – a beloved and sometimes absurd dramedy that originated as an equally zany Colombian telenovela titled "Yo Soy Betty, La Fea" (via The Washington Post) and, as Gay Times points out, has long had its place in the hearts of LGBT+ TV viewers. Plus, it gave us a double dose of the Williams family!