What Is Chicago Fire Star Jesse Spencer's New Disney+ Series?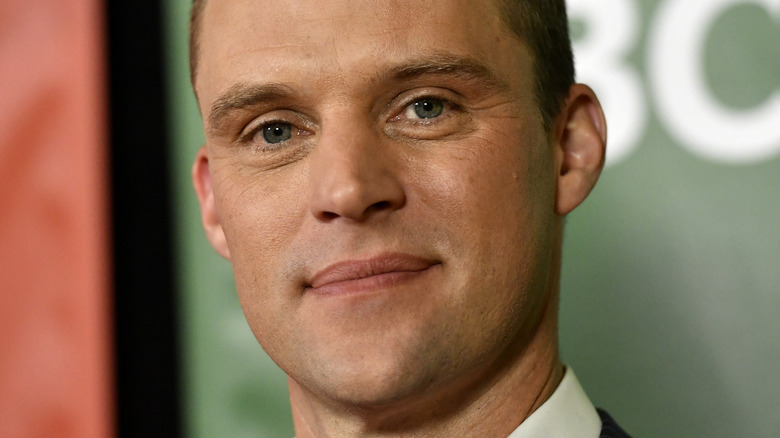 Frazer Harrison/Getty Images
Jesse Spencer is likely known to most for his role as firefighter Matthew Casey on "Chicago Fire," which is fair considering he helped lead the show from its pilot until taking a step back in October 2021 when he mostly disappeared from the series (per NBC). Spencer's reason for leaving "Chicago Fire," though his character remains alive and well in the universe, was to focus on other projects as well as his family, according to the actor. 
"It was a difficult decision because I've loved the show from the start ... But there's other things I'd like to do in the future and there's some family I need to take care of," Spencer told USA Today in 2021. Spencer is already geared up for his next project, with a brand new Disney+ series in the works. His involvement may be a bit of good luck for the production as he has a knack for getting involved in hit shows. Besides his role in Dick Wolf's "One Chicago" franchise, he also starred in Fox's hit "House" and appeared in over 400 episodes of the Australian soap opera "Neighbours" (via IMDb).
So what exactly is Spencer's new Disney+ series? 
Spencer is going back to his roots with Last Days of the Space Age
Jesse Spencer's upcoming Disney+ series is titled "Last Days of the Space Age." If you've only seen Spencer on "Chicago Fire," it may be hard to tell, but the actor is originally from Australia. "Last Days of the Space Age" happens to be an Australian production that is also set in Australia. The eight-episode dramedy will examine three families in 1979 Perth with some massive backdrops, like a Miss Universe pageant and the U.S. space station Skylab crashing on the outskirts of their city (per Disney Australia). 
"Last Days of the Space Age" will be written and directed by David Chidlow, and Spencer is joined in the cast by other big names like Radha Mitchell ("Olympus Has Fallen") and Iain Glen ("Game of Thrones"). Spencer and Mitchell will star as husband and wife Tony and Judy Bissett. 
"Last Days of the Space Age" is just one project that's part of Disney's push to create content out of New Zealand and Australia, meaning Spencer's role is far more than just his next TV series. If successful, "Last Days of the Space Age" could launch a flood of content out of his Australian home, as Disney promised significant investment in local Australian and New Zealand productions in May 2022 (via Deadline).