Zendaya's Lead Actress Win At The 2022 Emmys Just Cemented Her In History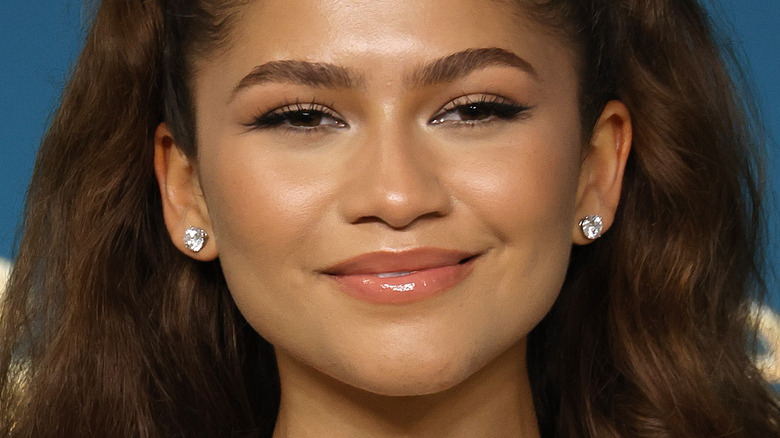 Frazer Harrison/Getty Images
If you had to compile a list of "Best Actors Under 30," you'd be committing a grave injustice for not placing Zendaya near the top of that list. She's easily one of the hottest talents in the entertainment industry today, and has been for quite a few years now. She got her big break back in 2010 on Disney's "Shake It Up," and she wowed audiences with her portrayal of MJ in the "Spider-Man" movies "Spider-Man: Homecoming," "Spider-Man: Far from Home," and "Spider-Man: No Way Home."
But since HBO's award-winning drama series "Euphoria" debuted back in 2019, people have been obsessed with her portrayal of Rue, a drug-addicted teen trying her best to navigate her complicated teenage life. Zendaya won the Emmy for outstanding actress in a drama series in 2020 for her stellar performance, which was by itself a noteworthy achievement. But what happened next for her and her role as Rue at the 2022 Emmy Awards is something no actor has been able to achieve in Hollywood history.
She's the youngest two-time Emmy winner in the history of the awards show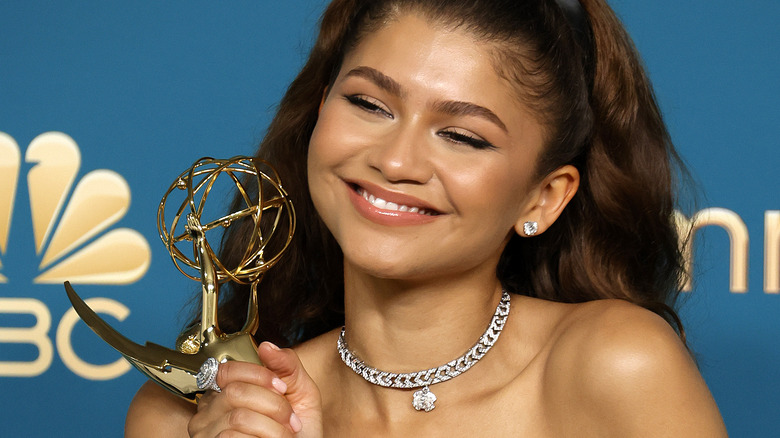 Frazer Harrison/Getty Images
Zendaya already made history back in 2020 with her first win, as Deadline pointed out at the time. Two years ago, she was the youngest actress to ever win that particular award at the age of 24. And — as reported by Variety — tonight's second win for the young actress isn't just about her breaking age barriers. She's also the first black woman in Hollywood history to snag such a coveted award twice over.
For both wins, a big part of Zendaya's acceptance speech was dedicated to the complicated and compelling nature of her character. In 2020, when giving her acceptance speech virtually, she praised Rue for being a layered and complicated character that fans want to root for despite all her faults. For this most recent award, she expressed a strong desire for her fans "to know that anyone who has loved a Rue or feels like you are a Rue, I'm so grateful for your stories, and I carry them with me and carry them with her." Zendaya's historic double-win is a perfect example of what can happen when truly talented individuals have well-written material to work with — and the Emmys have gone out of their way to acknowledge and recognize it.