Why Lucifer Star D.B. Woodside Didn't Steal Anything From Set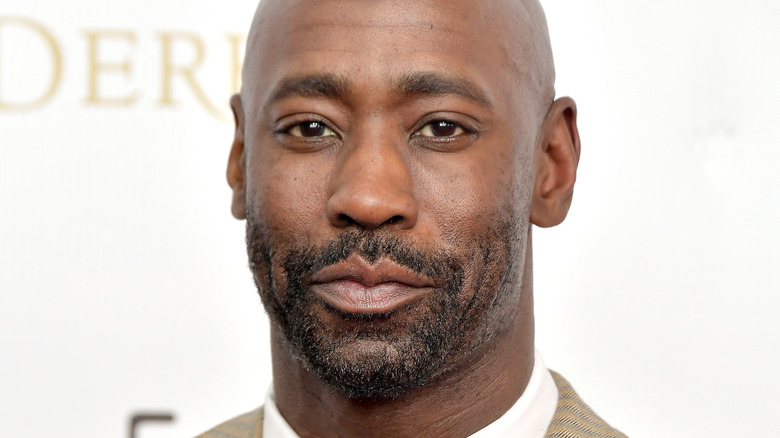 Michael Loccisano/Getty Images
While it's pretty common for actors to "take" a memento home with them from a film or television series, the range of things that are taken can vary dramatically. For some actors it's a cool prop, and for others, adopting an animal that has come to mean a lot to them. "Growing up I always wanted a dog, but my parents never wanted one," Sophie Turner told the Coventry Telegraph during the filming of "Game of Thrones." "We kind of fell in love with my character's direwolf, Lady, on set. We knew Lady died and they wanted to re-home [Zunni]. My mum persuaded them to let us adopt her."
For Tom Ellis, the one thing he really wanted from the set of "Lucifer" was his character's 1962 Chevrolet Corvette — which didn't happen. What he did take home when the show ended was an ancient tusk relic prop that was featured in Lucifer's penthouse. Similarly, Lauren German, who played Chloe Decker, grabbed a vintage lighter. "It was really cool. A big, big 1920s, '30s lighter. It's like the size of a shoebox," she told Entertainment Weekly.
Surprisingly, D.B. Woodside, who played the angel Amenadiel, never took anything, and he has a pretty interesting reason why.
He was worried he wouldn't be able to move on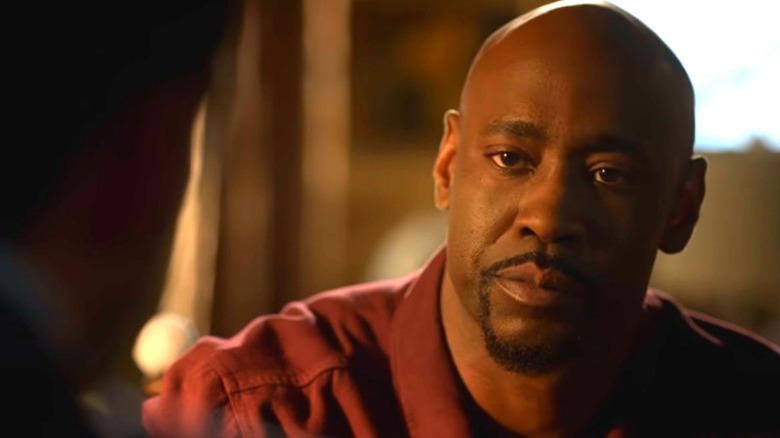 Netflix
D.B. Woodside started out as a character that definitely wasn't a fan of Lucifer Morningstar on the "Lucifer" series. But that changed, as did his character's popularity among fans. His reason for not stealing from the set is an emotional one. "Here's the reason why," he told Entertainment Tonight. "I'm a very sentimental person, so if I steal something from set I kind of feel like it doesn't allow me to move on. So I like to not take anything, just to see what feelings stay with me, and the memories that stay with me."
In an interview with Fandom Lair, he said "It was absolutely brutal because my last day, my last big scene was that big scene between Tom and I where we're saying goodbye, and so that day was ... I mean I couldn't stop crying." The actor may not have any regrets about pilfering from the set. But with or without a prop at home to remind him of the show, he clearly had a hard time when "Lucifer" finally ended.