Melissa Fumero Shares Her Favorite Amy And Rosa Scene On Brooklyn Nine-Nine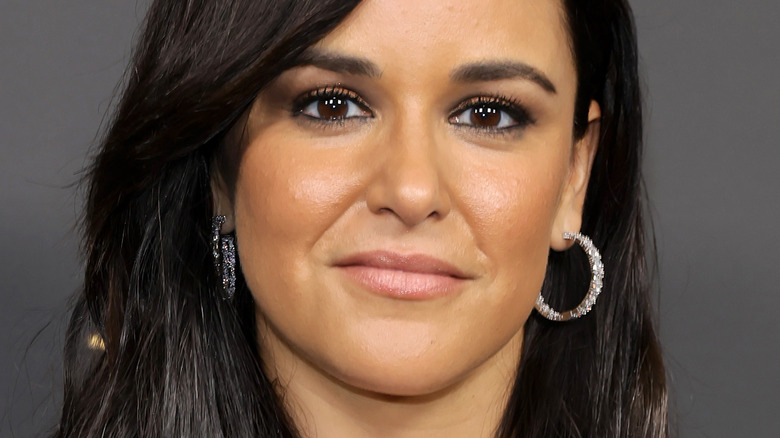 Amy Sussman/Getty Images
When Melissa Fumero and Stephanie Beatriz were respectively cast on "Brooklyn Nine-Nine" as Amy Santiago and Rosa Diaz, there was still some surprise that a television show would keep two Latina actors. Beatriz expressed in a 2022 interview with Entertainment Weekly that she thought either she or Fumero would be fired because of this. "There was a time when you would do that with actors of color," she told the outlet. "I really did think that. I don't want to speak for Melissa, but I think she probably had thoughts of that, too. And now you look at the TV landscape and there's tons of shows with multiple Latinos in the cast, with lots of Black people in the cast. It's not that way anymore."
In a separate EW interview with Fumero in 2021, she revealed that it was common for them to be asked in interviews when the show started about the fact that there were two Latinas on the show. But rather than making them compete with each other, the two bonded over their experiences. "We have often swapped stories about the bad roles we had to audition for and the cliches and stereotypes and the stuff that just felt straight-up racist," she said.
As such, it's not surprising that when reflecting on "Brooklyn Nine-Nine," Fumero has also talked about the Amy and Rosa scene that she sees as her favorite across the show's eight-season run.
Her favorite moment was their first big bonding scene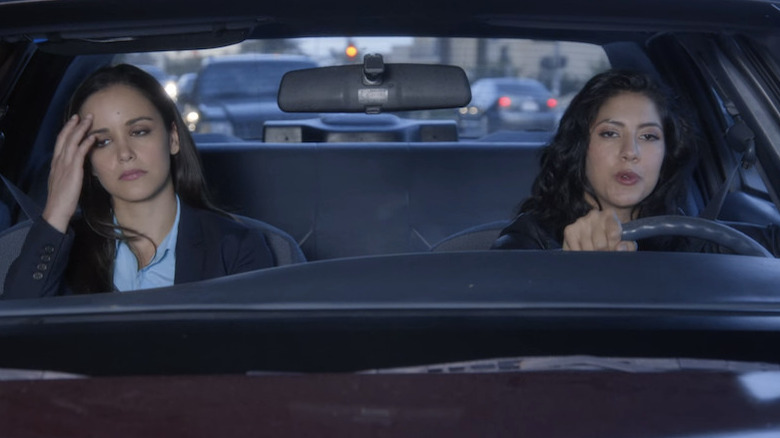 Fox
In a 2021 interview with BuzzFeed, Melissa Fumero was asked about her favorite Amy Santiago and Rosa Diaz moment from "Brooklyn Nine-Nine." "It was one of the very first friendship scenes where Rosa says like, 'We work in an office with a bunch of dudes, and we have to look out for each other.'" she recalled. "And Amy is taken aback by it. She's kind of like, 'Oh, I was ready to do that, but I didn't know you were.'"
The episode she's referring to was the Season 1 episode "Sal's Pizza." Amy finds herself jealous of Rosa for getting offered a position as a captain in a small town and, after Rosa assuages Amy's jealousy by showing her how boring the town is that offered her the position, Amy confesses that she's competitive because she grew up as the only girl in her family. "Well, you're not the only girl at the table anymore. We work at a police force full of dudes, we've got to have each other's backs. Okay?" Rosa tells her.
The two actresses have been hanging out in more places than just the 99th precinct, the two also appeared together alongside music legend Gloria Estefan in the 2019 episode of "One Day at a Time" called "The Funeral" where they played members of the Alvarezes' extended family. Beatriz later shared on Twitter that it was a dream come true to work with her childhood hero, Rita Moreno, on "One Day At a Time," especially when Moreno showed the two actresses her dressing room with all her photos from over the years.