The Truth About The Real-Life MVP Situation From Winning Time's Season 1 Finale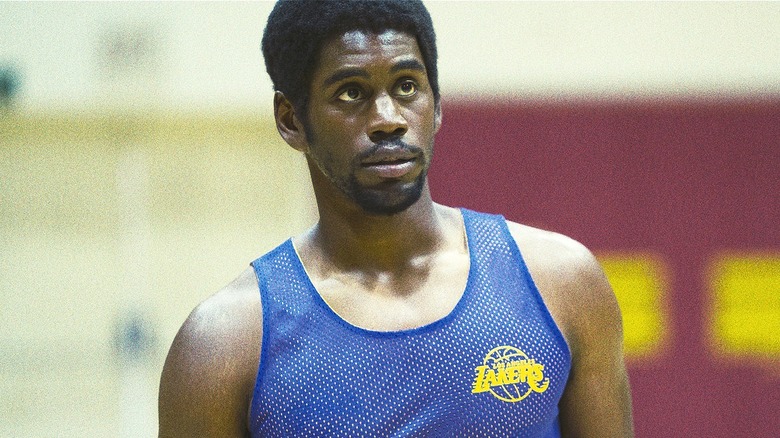 Warrick Page/HBO
HBO's "Winning Time: The Rise of the Lakers Dynasty" offers a closer look at the Showtime era of the Los Angeles Lakers in the 1980s. The sports dramedy's cast includes notable stars portraying key figures in the Showtime Lakers' narrative, including team owner Jerry Buss (John C. Reilly), head coaches Paul Westhead (Jason Segel) and Pat Riley (Adrien Brody), and would-be general manager Jerry West (Jason Clarke). Executive produced by Adam McKay, the show was quickly renewed for a second season (via Variety).
Though "Winning Time" is a dramatization, it has come under a number of controversies regarding its accuracy in mirroring real-life events. Magic Johnson told ET Online he had decided he wasn't going to watch the show, while Kareem Abdul-Jabbar took to his Substack to express his displeasure with the series. West even threatened legal action against the show (via the Los Angeles Times).
With such controversies surrounding how events were dramatized, one wouldn't be blamed for wondering how historically accurate the events depicted on screen are, particularly as events come to a head at the end of the 1979-80 season, where prized rookie Earvin "Magic" Johnson Jr. (Quincy Isaiah) wins the Finals MVP award over established superstar Abdul-Jabbar (Solomon Hughes).
The MVP situation shown in Winning Time's Season 1 finale is accurately depicted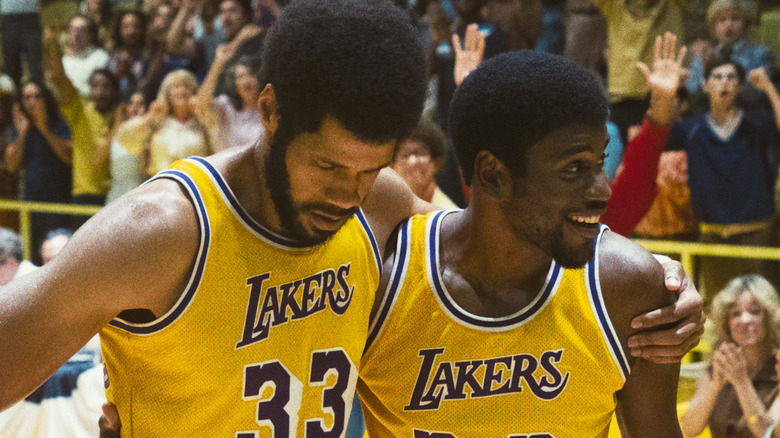 Warrick Page/HBO
The Season 1 finale of "Winning Time" depicts the Los Angeles Lakers' championship victory over the Philadelphia 76ers. As dramatized on the show, NBA executive David Stern decides to give the Finals MVP award to Magic Johnson even though Kareem Abdul-Jabbar received more votes. The reasons for this were simple: Johnson was present to accept the award live on TV and Abdul-Jabbar was stuck at home with an ankle injury. Therefore, it simply made for better, more dramatic television.
According to a report from USA Today that references Abdul-Jabbar's memoir "Kareem," these events are accurately shown. In the memoir, the Hall of Fame center recalled that per sportswriter Bill Livingston, he had enough votes to win Finals MVP, but there was some pressure — either from CBS or from the NBA itself — to change the results so that Johnson would win. Abdul-Jabbar wrote that wasn't an issue, and that he did not have any problem with Johnson winning Finals MVP honors.
Yet, it's unclear how accurately "Winning Time" depicts Johnson's role in this -– as shown in the finale, Stern tells Johnson about the plans beforehand. It's hard to say if Johnson, in real life, had any influence over the decision-making that occurred here.
Other events in the "Winning Time" finale may not have been as truthful. While it does accurately show Abdul-Jabbar hurting his ankle in Game 5, the series takes more dramatic liberties in other instances, such as the aftermath of Jack McKinney's biking accident and Spencer Haywood's alleged plan to kill the Lakers' then-head coach Paul Westhead (via The Wrap).