The Office's Melora Hardin Has A Very Specific Idea For A Sequel To The Series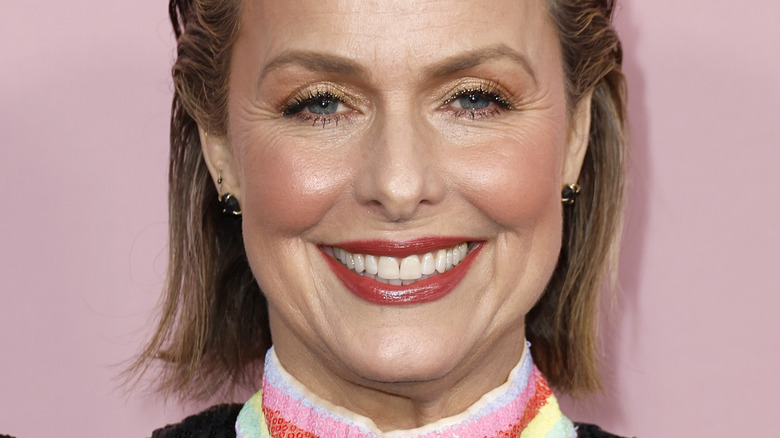 Frazer Harrison/Getty Images
For many, "The Office" remains a cultural comedy touchstone. The mockumentary sitcom lasted 9 seasons on NBC, winning several Emmys, including best comedy series in 2006 (via IMDb). Fans loved watching the hilarious antics of the staff at Dunder Mifflin's Scranton branch, especially as they navigated working under regional manager Michael Scott (Steve Carell). Ratings declined once Carell left the series (via The Daily Beast), indicating how important Michael was to the show and how difficult it was to replace the dynamic that he had with his employees for over 100 episodes.
That irreplaceable humor he brought to "The Office" also included the highs and lows of his love life. Michael's relationship with his once boss, Jan Levinson (Melora Hardin), was always mined for humor. One of the most memorable episodes of the show, "Dinner Party," occurs over an evening where Jan and Michael host their Dunder Mifflin friends for a tense evening full of the show's traditional cringe humor and secondhand audience embarrassment.
Hardin's character dipped in and out of the show fairly frequently, but Levinson's performance as the high-strung supervisor and paramour of Michael Scott is one of the most memorable of the series. Though Michael is now married to Holly Flax (Amy Ryan), it's hard to imagine any potential reboot of "The Office" without Jan at least making an appearance.
Melora Hardin's idea for the reboot involves a feature film with the original characters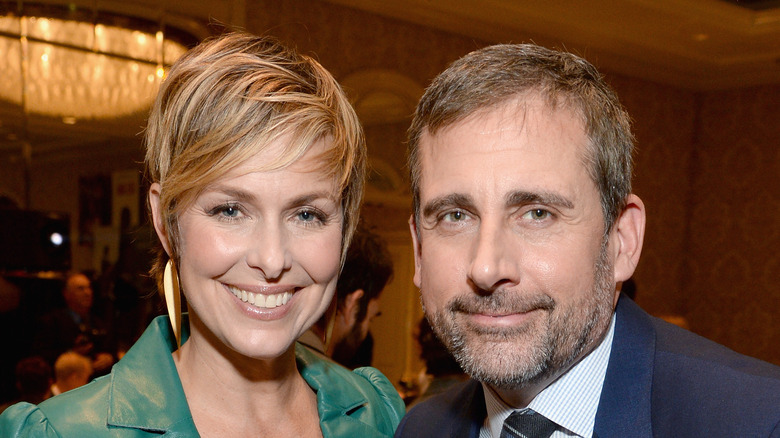 Michael Kovac/Getty Images
In an interview with Smashing Interviews Magazine, Hardin discussed her idea for a reboot of the hit comedy. The interviewer notes how "The Office" creator Greg Daniels envisioned a sequel series as having new characters in an "extension of the universe" of the show. Hardin, however, had another idea — one involving all of the original fan favorites. "I think we should do a feature where we could get all the original characters back. It would make a very funny movie like the "Sex and the City" franchise," she told the publication.
No reboots of "The Office" are currently in the works, but Daniels seems to think it would have to look different in order to work in a current context. He told The Hollywood Reporter, "I also think that the content was very much pitched for that period of time, when people weren't as sensitive to what is giving offense to people so that you could have a boss who kept putting his foot in it."
It's difficult to say which reboot version fans would want more. But Hardin clearly relished her time on the show, acknowledging that her and Carell were partially responsible for how Michael and Jan's relationship developed. "Greg Daniels, Steve Carell, and I were having lunch during the pilot, and we felt there was this very inappropriate, weird spark between Michael and Jan," she told Smashing Interviews. She added, "There were a lot of collaborations that happened that flowed naturally."