How Chelsea Peretti's Tendency To Break Character Changed Gina On Brooklyn Nine-Nine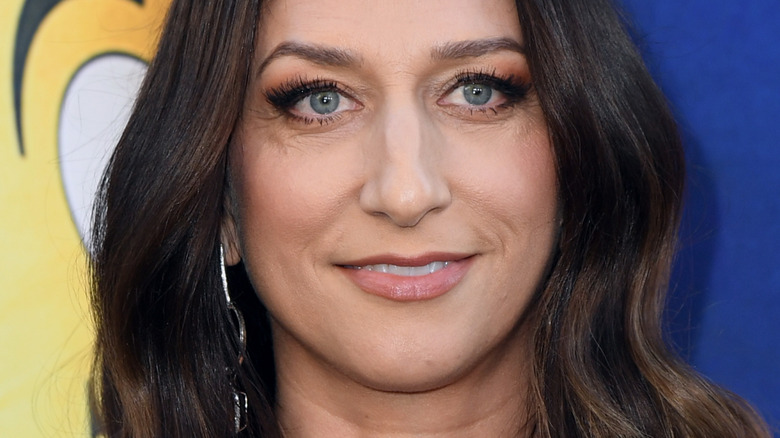 Jc Olivera/Getty Images
The beloved comedy "Brooklyn Nine-Nine," which ran for eight seasons, focuses on a group of New York-based detectives. While viewers appreciate each of the show's quirky characters, fans have a particular fondness for Captain Raymond Holt's (Andre Braugher) assistant, Gina Linetti (played by Chelsea Peretti). The self-obsessed administrator's hobbies include scrolling through social media, showing off her moves with her dance troupe, Floorgasm, and being antagonistic toward her co-workers. During a February 2014 interview with Young Hollywood, Peretti — who left the series following season 6 — also noted that her character is brutally honest when talking to others. "She kind of just says whatever she's thinking. I don't even think she super fears being fired because I think that her relationship with her boss is pretty strong," stated the "Parks and Recreation" writer.
While Peretti did not specify whether she shares Gina's uninhibitedness, one of the actress' personality traits did serve as inspiration for the character.
Andy Samberg shares one of Peretti's quirks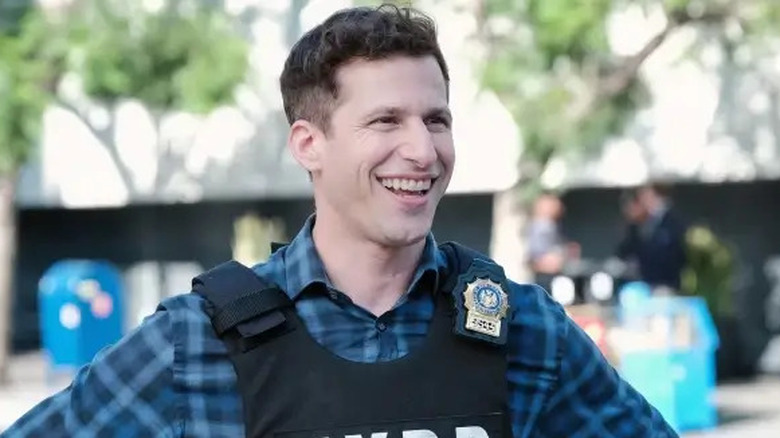 NBCUniversal Television Distribution
According to Buzzfeed, "Brooklyn Nine-Nine" star Andy Samberg, who played Jake Peralta, shared that Peretti had a habit of breaking character and laughing while shooting episodes during the 2019 San Diego Comic-Con. He explained that the show's writers decided to implement that trait when coming up with her scenes. "Chelsea stopped trying. It kind of became part of her character that her character was always laughing," shared Samberg. 
During the Young Hollywood interview, Peretti acknowledged that she and her castmates laughed often during the show's production. She also shared that she enjoyed improvising with her co-stars while filming each episode. "You get the scripted version and they let you play around with it a lot of times and I love doing that, it was fun," explained the comedian.
In a 2016 interview at The Paley Center for Media, the co-creator of "Brooklyn Nine-Nine," Michael Schur, gave more insight into improvisation on set. He explained that first, the cast was required to shoot a scene exactly as it was written. They were then allowed to have a "fun run," where improvising was encouraged. "The concept of the fun run is that once we've shot the scene appropriately and to the scripted version then they get to sort of do whatever they want ... The philosophy is that like scripts aren't poems, you know, they're not like John Keats sonnets that are inscripted on the side of a building," explained Schur.