House Of The Dragon Director Reveals The Key Takeaway From Episode 4's Intimate Scenes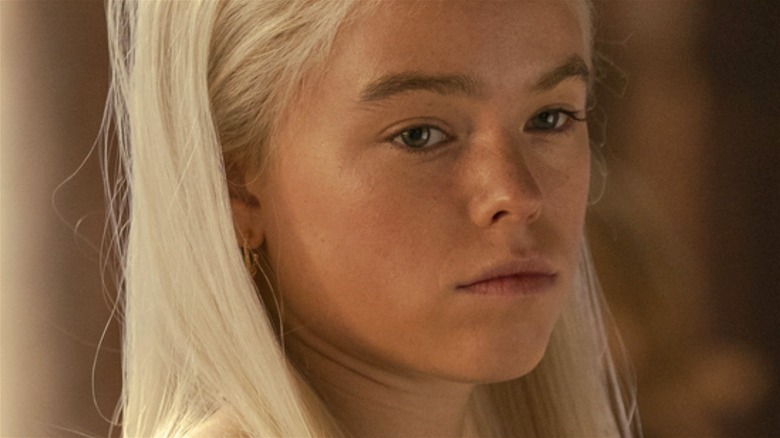 Ollie Upton/HBO
This article contains spoilers for "House of the Dragon" Season 1, Episode 4.
As Episode 4 of HBO's "House of the Dragon" plays out, we see the new "Game of Thrones" prequel series seemingly channel one of the more controversial thematic elements of the original show. That element is sex, and its use throughout eight seasons of the "Game of Thrones" was sometimes presented as a suitably Machiavellian technique to ensnare or compromise one's enemies. But even more often, the criticism goes, all those naked bodies were on screen simply for the sake of having all those naked bodies on screen.
While the racy nature of "Game of Thrones" may have contributed to its ratings, it also eventually attracted more than a small measure of opprobrium from critics and fans, and the issue was both defended and disparaged by its own cast members (per Cheat Sheet). But as the heat level in the fourth episode of "House of Dragons" begins to climb, it's clear the new show is taking a fresh approach in the deployment and depiction of erotic attraction between its lead couple, Princess Rhaenyra (Milly Alcock) and her current rival for the Iron Throne, her uncle Daemon (Matt Smith). With this somewhat loaded legacy to contend with, what's the main point being made in this episode's intimate scenes, according to the installment's director, Claire Kilner?
In House of the Dragon Episode 4, sex is an equal opportunity affair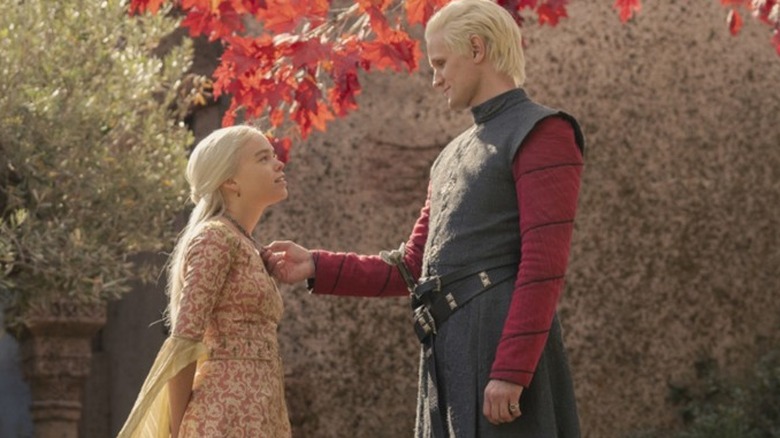 Ollie Upton/HBO
The fourth episode of "House of the Dragon" brings the errant conquering hero Daemon back to the troubled court of King Viserys Targaryen (Paddy Considine). Determined to offend his King, Daemon whisks the royal daughter off for what he intends to be a shocking tour of the city's low-life underbelly. But the Princess is visibly excited instead of being appalled at the carnal pleasures on display at a local brothel. No longer in charge of the situation, the deflated Daemon is suddenly uninterested in coupling with his niece. Left hanging, as it were, Rhaenyra ends up seducing the very willing Ser Criston Cole (Fabien Frankel).
Commenting on this "Inside the Episode" featurette posted on YouTube by HBO, director Claire Kilner said she wanted to give the sexual encounters on this episode a distinctively feminine POV, noting that she considered the effort a major responsibility to take on as a female director. "I've grown up watching how male directors have directed sex scenes, and as a woman, I have to really think about how to shoot it because my go-to images are ones that I grew up with, which aren't necessarily from a woman's point of view." As for the director's opinion of the primary takeaway from the intimate scenes in this fourth installment of "House of the Dragon," Kilner says plainly, "I think what it's saying there is that young women want sex as much as young men."