Yellowstone Fans Just Can't Wrap Their Heads Around This Aspect Of Jimmy's Character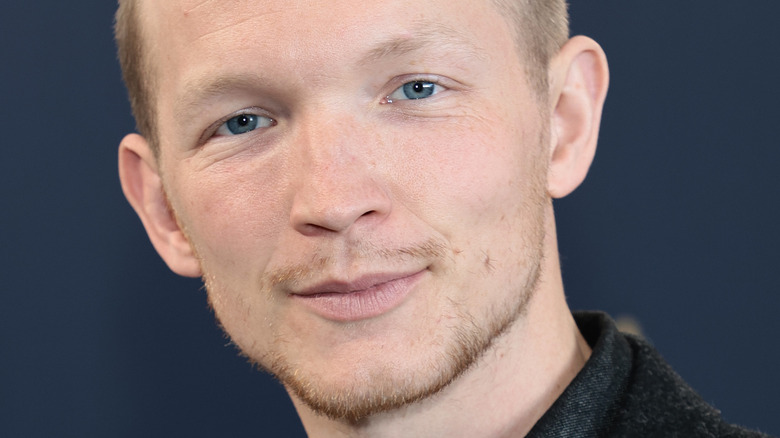 Dimitrios Kambouris/Getty Images
It didn't take long for "Yellowstone" fans to start rooting for Jimmy Hurdstrom (Jefferson White), the down-on-his-luck drug dealer-turned-ranch hand for the Dutton Ranch. Viewers felt sympathy for him, especially as he dealt with unexpected situations like Rip Wheeler (Cole Hauser) branding him in an upsetting moment from Season 1, to getting sent off to the 6666 Ranch to become a "real cowboy" after he ignored his promise made to John Dutton (Kevin Costner) and almost killed himself trying to impress his girlfriend, Mia (Eden Brolin). But while Mia was partially to blame for his accident, Brolin told Parade in an interview that Mia "wouldn't start beating herself up for that. She'd probably just turn it back around to him and say, 'Well, it was your fault for not focusing.'"
After being told by John Dutton that he's going to the 6666 Ranch, viewers were shocked when veterinary technician Emily (Kathryn Kelly) led him to a room with a stallion to "collect samples." Despite the graphic and awkward scene, it's clear that Jimmy and Emily are interested in each other, which doesn't bode well for Jimmy's now ex-girlfriend Mia, who expects Jimmy to come crawling back to her. 
When Jimmy returns to the Yellowstone Ranch — with Emily — there's a heated, physical confrontation that ensues between the trio, and fans are incredulous at how someone like Jimmy can inspire this kind of reaction.
Fans can't believe two women would fight over Jimmy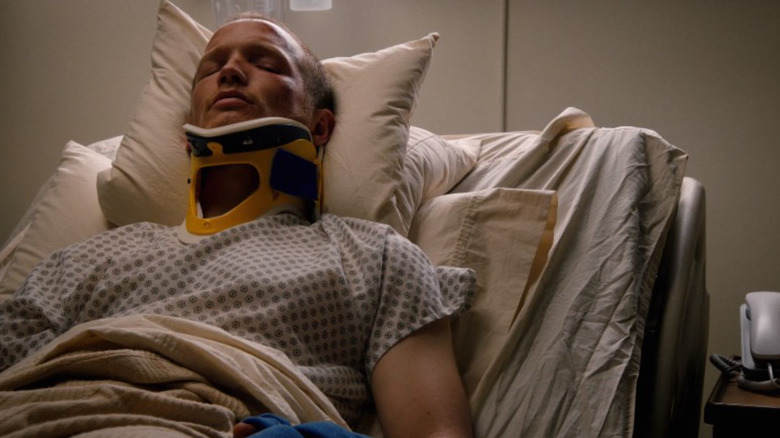 Paramount Network
In a "Yellowstone" subreddit u/thethriftygal asks, "What is up with these wom[en] practically throwing themselves at Jimmy?!" The Redditor also brings up two such incidences: when Mia began having sex with Jimmy when he was in the hospital and could barely move and when Emily walked in on him in the shower. While Jimmy is a charismatic and sweet guy, he doesn't seem like someone women would fight over, but fans have theories.
"Well, in the hospital scene, there is a not so subtle hint at the size of Jimmy's stallion," u/DHumphreys wrote, referring to Season 3, Episode 4 ("Going Back to Cali") when the nurse is having Jimmy move around after his hip replacement, and his gown falls open as Mia walks in the room and the nurse says, "I think it's the way God made that one." 
U/Da1realBigA has a different perspective, saying that "the most important thing to these two women that have an interest in him is that he's naive and innocent and they are not." With Jimmy confessing to Mia that he was a virgin, this answer is compelling, and an interview Kelly gave about why Emily is attracted to him seems to confirm this is most likely the reason. "He has this sort of innocence about him where, like, he doesn't even know how to play games, if he wanted to," she said in a "Behind the Story" episode. Emily "thinks it's super refreshing and she's super attracted to that." Whatever the reason, I'm sure we'll get a better idea when the "Yellowstone" spinoff "6666" is finally released.