Ariana DeBose Will Lead Disney's New Film Wish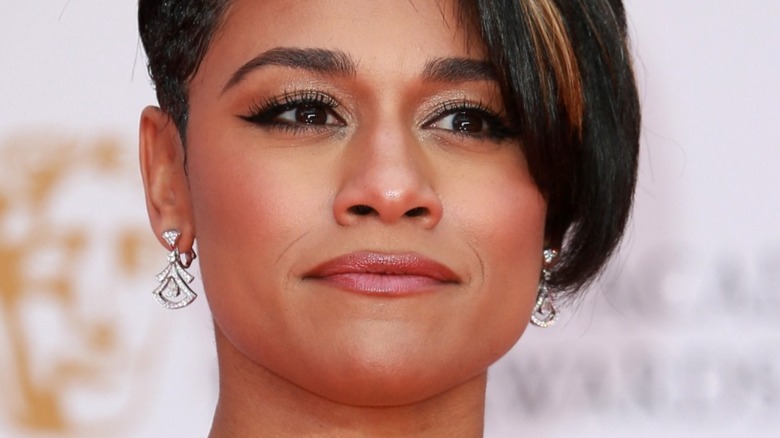 Fred Duval/Shutterstock
Ariana DeBose's performance as Anita in "West Side Story" turned out to be one of the most exciting and compelling performances of 2021. The film was her first mainstream feature, and she went on to win the Academy Award for best supporting actress as the first Afro-Latina, and queer woman of color, thereby making Oscars history. Her portrayal of Anita brought back memories of Rita Moreno's performance in 1961's "West Side Story," but unfolded with much more nuance and insight than what the original film provided. Her fierce determination for infusing authenticity into the role led to her not reading for the part during her "West SIde Story" audition, which is a testament to her naturalistic and engaging performance.
For fans of the performer, the anticipation has been exciting while waiting to see what she does next in her career. She will make her Marvel film debut in the upcoming "Kraven the Hunter" (via Deadline) in addition to a few more projects in production and post-production. She will also voice the lead in a new Disney animated movie called "Wish." Let's take a look at what we know about the film at this point.
Wish is scheduled for release in November 2023
"Wish" was revealed at D23 Expo 2022, and will feature Ariana DeBose as Asha, a young girl in a make-believe kingdom who makes a wish while staring up at the stars. Disney Animation's Twitter account states that this is the origin story of how the first wishing star came to be. Wishing upon a star has long been a strong theme and eventual tagline within the Walt Disney Company. The star that responds to Asha's wish helps her in fighting the darkness that has overtaken the kingdom. The movie will feature musical numbers and all-new songs by Julia Michaels.
Further details were revealed by Deadline, and include additional characters that will join Asha on her journey. These include the talking goat Valentino and what is promised to be one of the fiercest villains in the history of Disney animation. DeBose will also perform a song named "More for Us," further showcasing the singing talents she displayed so well in "West Side Story." Also reported by Deadline is a quote from Jennifer Lee, the head of Disney Animation, who said of the movie, "The film means so much to all of us at the studio and has been an incredible collaboration across all the generations."
Wish is set to premiere in November 2023.