West Side Story's Ariana DeBose Refused To Complete This Part Of Her Audition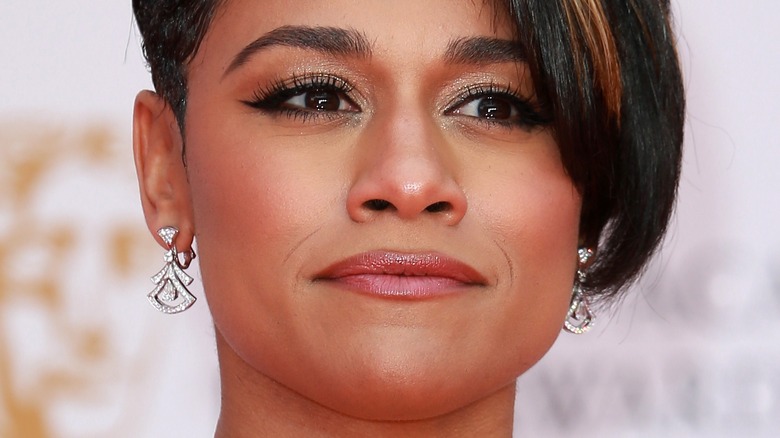 Cubankite/Shutterstock
Considering how iconic and beloved the first "West Side Story" has been ever since its release back in 1961, it's remarkable that Steven Spielberg's "West Side Story" received such immense critical acclaim –- with some reviews even claiming that it surpassed its predecessor in terms of quality (via Esquire). Critics praised Spielberg's adaptation for providing a fresh, inventive take on the musical's iconic source material –- with many specifically praising the performances of actors Rachel Zegler and Ariana DeBose, the latter of whom would actually end up winning the Academy Award for Best Supporting Actress for her role as Anita.
Anita is the girlfriend of Shark leader Bernardo (David Alvarez). Throughout the film, we watch as her unwavering faith in the American dream is shaken to its core by the violence and death surrounding her. Despite the fact that Anita is not exactly the lead character of the film, her struggles to remain optimistic emphasize a core theme of the story –- which is why DeBose's incredible performance acts as an anchor throughout the film, right up until the tragic ending of "West Side Story."
Indeed, it's hard to imagine what the film would be like without DeBose's electric presence. However, considering the fact that she actually refused to complete part of her audition, it's somewhat remarkable that she even got the role in the first place.
Arian DeBose refused to read a scene for Steven Spielberg during her audition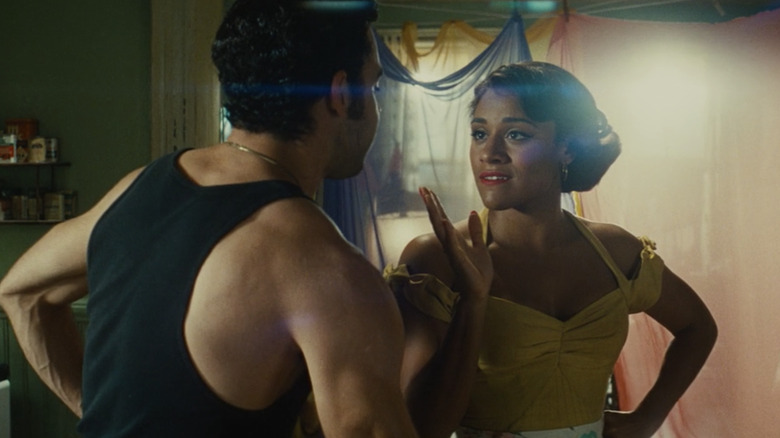 20th Century Studios
During an interview with Today, Ariana DeBose revealed that she flat out refused to read for a scene during her initial audition, despite the fact that director Steven Spielberg was actually present for said audition. "He asked me if I would read, and I just said, 'Nope. No sir," DeBose explained. "He looked at me like I had five heads." 
DeBose went on to describe how she completed both the singing and dancing aspects of the audition before Spielberg asked her to read, and she abruptly declined. At this point, casting director Cindy Tolan interjected to explain that because DeBose was currently starring in a production of "Summer," she would need some more time to prepare for a reading. "And he said, 'So you're not going to read?'" DeBose recalled. "And I said, 'No,' again. And he's like, 'But will you come back?' And I said 'I'd be honored.'" 
Considering just how intense the "West Side Story" audition process was, the fact that DeBose was called back after refusing to read a scene is just further testament to her exceptional skill as a performer. During an appearance on "The Tonight Show," DeBose explained to host Jimmy Fallon that she was in a nail salon a few weeks later when she got the call from Spielberg asking her to play Anita. Despite the unconventional nature of DeBose's initial audition, it's clear that Spielberg saw what she could bring to the character — and in the end, she went on to give one of the most memorable and acclaimed musical performances of the last decade.