Vanna White's Wheel Of Fortune Mishap That Had Her Feeling Mortified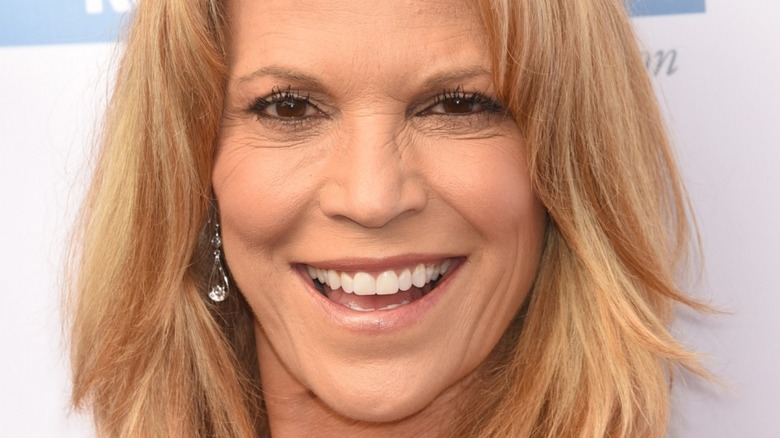 Ga Fullner/Shutterstock
Within American popular culture, some long-running staples remain throughout the shifts and realignments of the TV landscape, "Wheel of Fortune" is one of those. Since 1975, this consistently popular game show has been easily identifiable by the sound of its massive spinning wheel and its contestants asking to buy a vowel. Pat Sajak and Vanna White have co-hosted since the show switched to primetime in 1982.
Although Sajak was skeptical of White at first, both he and the American public warmed to her charming presenting style and the sibling-like exchanges between her and Sajak. White's co-hosting duties on the series may look effortless and rudimentary, but she has dispelled these assumptions time and time again. Her role requires a significant amount of confidence and mental alertness, both when reacting to the moves made in the game and operating under the time constraints enforced by the show producers.
Mistakes are bound to happen, considering the sheer amount of episodes of "Wheel of Fortune" that exist — and White has shared one mishap at the top of her list.
Vanna White once turned the wrong letter on Wheel of Fortune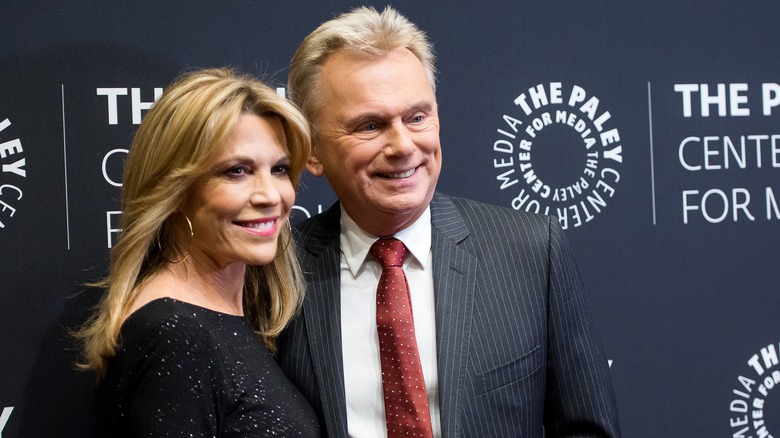 Mike Pont/Getty Images
Before a change to the lighting fixtures in 1997, Vanna White had to touch the puzzle letters to make them illuminate on "Wheel of Fortune." For the most part, White's performance as co-host was flawless — except for one occurrence when she accidentally touched the wrong letter.
In an interview on "The Kelly Clarkson Show," White revealed to Clarkson that she hit the wrong letter once and "[the crew] had to throw the puzzle out and put another one in." It is easy to see how this mistake could happen in the era before digital monitors allowed clear and understandable alerts. White shared that although she was "mortified" and "scarred for life" by the faux pas, a fix in the late '90s ensures that any mistakes will not be hers.
Night after night, week after week for four decades continuously, White has shined as a game show luminary. Her legacy as "Wheel of Fortune" co-host will live on long after she's gone — which is something a simple mistake in the span of 40 years can't erase.