The Rings Of Power Character That Showrunner Patrick McKay Compares To Michael Corleone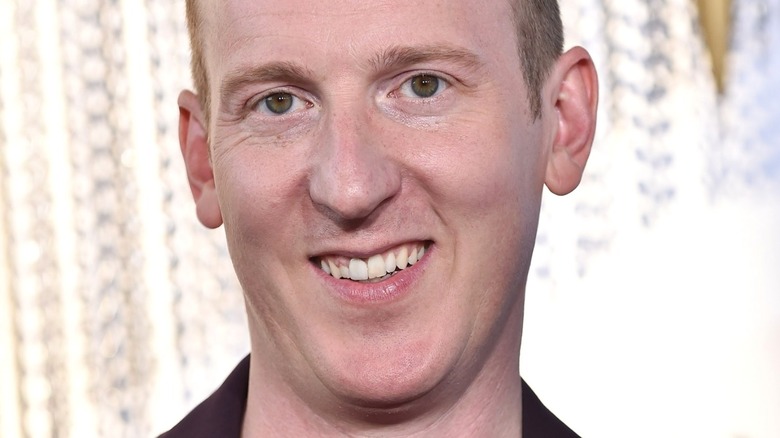 DFree/Shutterstock
"The Lord of the Rings: The Rings of Power" has been one heck of an investment for Amazon Prime, reportedly costing up to $1 billion — the most that has ever been spent on a debut season of television (via Forbes). Still, that investment seems to be paying off, with the show bringing in impressive viewership numbers for the streaming giant so far (via Variety).
Based on "The Lord of the Rings" by J.R.R Tolkien and the appendices that accompanied the story, "The Rings of Power" takes place in the Second Age of Middle-earth and appears to be charting the rise of Sauron. This gradual unfurling is speculated to end where Peter Jackson's trilogy began: with the alliance of elves and men facing off against Sauron and his legions for one final battle to determine the fate of all living creatures.
While comparisons to the original trilogy of films are inevitable, showrunner Patrick McKay is comparing one of its newest characters to a character in another revered trilogy: "The Godfather." Though Middle-earth seems to be pretty far removed from the New York City mafia scene, McKay might be onto something here.
Isildur has to keep his friends close, enemies closer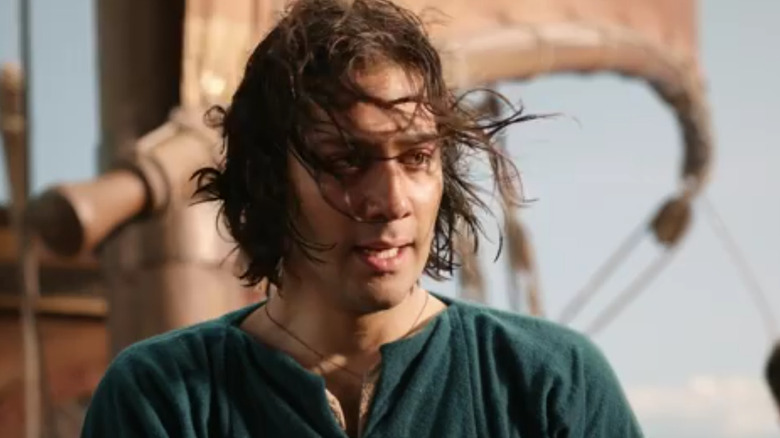 Amazon Studios
Patrick McKay sat down with Vanity Fair to talk about the lore that he and fellow showrunner J.D. Payne used to set up "The Lord of the Rings: The Rings of Power" and what fans can expect from the series. Along the way, he mentioned Isildur (Maxim Baldry), a legendary character who will one day be the warrior to cut the One Ring from Sauron's finger.
"You meet Isildur, and he's like Michael Corleone. He's the young member of the family who has optimism and immaturity," McKay explained. "Trace that guy to the tragic, final decision rather than the mistake of a fool." When he puts it this way, fans can probably start to see what the showrunner is getting at here.
Like Isildur, Michael Corleone of "The Godfather" was a young and noble man who wanted nothing to do with the family business. Though the lines of royal succession and the paths of power through organized crime may seem dissimilar, both are filled with schemers trying to get what they want and fight their way to the top, no matter the cost.
It sounds as though Isildur from "The Rings of Power" will likely be pulled into the monarchy whether he wants to be or not, and, like Corleone, he will one day become corrupted by power when he refuses to destroy the ring. This sets up his tragic fall and the ultimate price he must pay for his hubris, just as Corleone inevitably did at the end of "The Godfather: Part III."