The Simpsons Star Julie Kavner's Biggest Role Before Playing Marge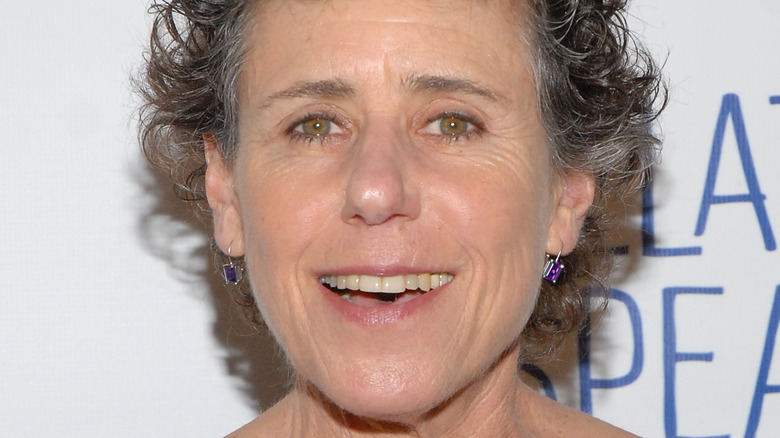 Michael N. Todaro/Getty Images
With the premiere of Season 34 quickly approaching, fans of "The Simpsons" eagerly await the zany plotlines and familiar celebrity guest stars that will be a part of the latest installment of this animated show's storied TV run. With over 700 shows already in the can since its debut in 1989, "The Simpsons" has made lucrative careers for stars Yeardly Smith, Dan Castellaneta, Nancy Cartwright, Hank Azaria, Harry Shearer, and more who lend their voice talents to bring alive one of America's most watched families. But many of the show's regular stars had great success before being known as the voices of yellow and brown characters for the Fox Network. 
Shearer was of "Saturday Night Live" and "Spinal Tap" fame, while Cartwright had already garnered fame as the voice of numerous Saturday morning cartoons in the 1980s, including "My Little Pony and Friends" and "Richie Rich," per IMDb. Julie Kavner, who voices family matriarch Marge Simpson (along with her sisters, Patty and Selma, and their mother, Jaqueline Bouvier), has been a staple of the series from its roots on "The Tracey Ulman Show" in 1987. But long before millions of "The Simpsons" fans would recognize Kavner's voice, she appeared on a popular 1970s sitcom that was a part of one of the largest sitcom universes of the 20th century.
Kavner played the part of Valerie Harper's younger sister on Rhoda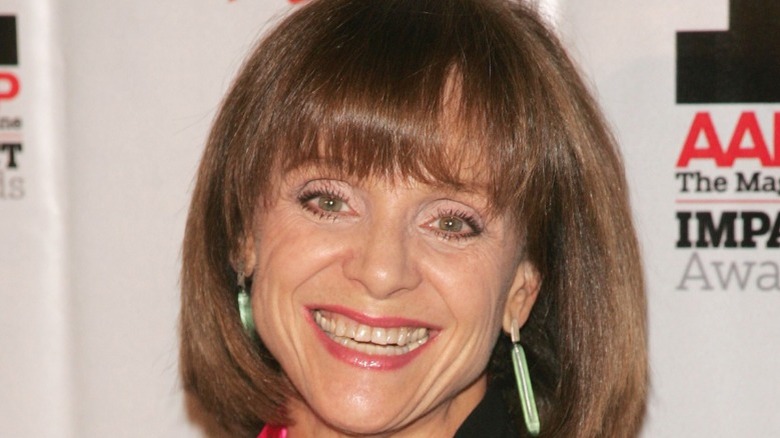 Peter Kramer/Getty Images
Julie Kavner's biggest pre-Marge Simpson role was on the popular 1970s sitcom "Rhoda." For five seasons, Kavner appeared in all 109 episodes. The popular television series that first showed Rhoda and her family was TV's iconic "The Mary Tyler Moore Show," where Rhoda made regular appearances as Mary's friend and neighbor. When the show's writers introduced Brenda Morgenstern, Kavner auditioned for the part after it was turned down by another actress, per The Toronto Star. A year later, show producer David Davis was casting for the show's first spinoff, centered around Rhoda. The news source reports that he remembered Kavner's audition and decided to give her a shot at the part. She landed the role, crediting the big jump in her career to Davis. 
Her role as Brenda made her a success, leading to three Prime Time Emmy nominations for Outstanding Continuing Performance by a Supporting Actress in a Comedy Series, one of which she won in 1978 (via IMDb). Two other positives emerged from Kavner's time on "Rhoda." It catapulted her to stardom, leading to roles throughout the rest of the 1970s and 1980s that kept her in living rooms and movie theatres across the U.S. regularly until her next big break as the voice of Marge Simpson. She appeared on episodes of "Lou Grant" and "Taxi," and was also cast in the feature films "Hannah and her Sisters" and "Radio Days" (per IMDb).
The role of Brenda Morgenstern is part of large sitcom universe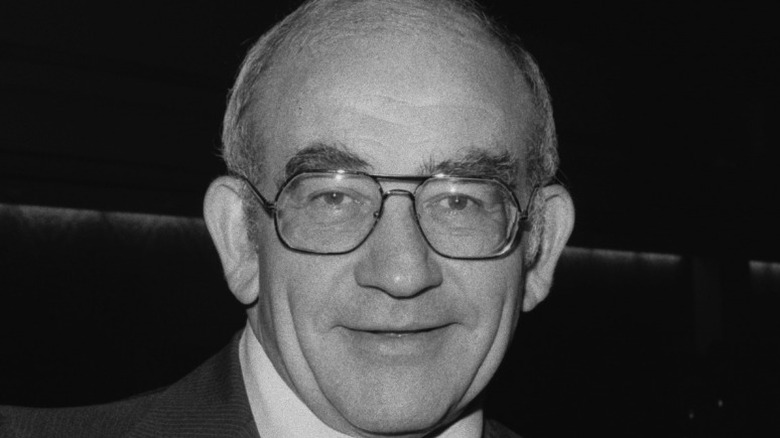 Janet Fries/Getty Images
"Rhoda" represented one layer of several primetime television shows that were all part of the same universe. It began with "The Mary Tyler Moore Show," which lasted seven seasons from 1970 until its finale in 1977, via IMDb. In the middle of the show's run, two characters, Phyliss and Rhoda, were written out of the show so they could have their respective series. "Rhoda" debuted in 1974, while "Phyliss" went on air a year later in 1975. After "The Mary Tyler Moore Show" ended, even the cranky (but lovable) station boss was awarded his own series. "Lou Grant" ran from 1977 until 1982, with over 100 episodes produced and aired (via IMDb). This series awarded the star, Ed Asner, with two Emmy awards of his own (per IMDb). 
Julie Kavner herself was a part of these complex layers of the sitcom universe. Though she didn't appear in "The Mary Tyler Moore Show" or "Phyliss," she made a guest appearance in "Lou Grant." Kavner's success as a starring voice on the most extended primetime series of all time may have overshadowed the roots of her success as an actress. But for fans of 1970s television, she'll most likely remain a popular figure for years.