Victoria F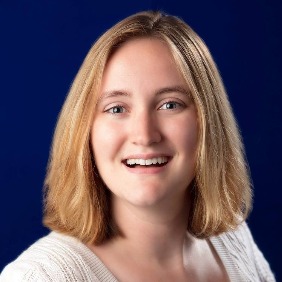 School
Eastman School Of Music
DePaul University
Roosevelt University
Expertise
Roguelikes, Indie Games, Retro And Arcade Games
In her over two years with SVG, Victoria's gaming news coverage has spanned topics as varied as "Among Us" celebrity streams featuring Lil Nas X and Alexandria Ocasio-Cortez, day-of coverage for major game reveals at events including Sony State of Play and Nintendo Direct, and hilarious stories of streamer antics including Ludwig trying to fix a refrigerator and Markiplier's foot injury saga.

After falling in love with Hades and beating it multiple times, Victoria has played a broad array of roguelikes including Dead Cells, Moonlighter, Curse of the Dead Gods, and beyond, each informing her coverage of emerging and trend-setting roguelikes.

Victoria is on the high score board on multiple "Burger Time" consoles within the Chicago area, and she prides herself on the dozens of authentic arcade consoles she has played over the years, which connects to her love for covering classic, retro titles.
Experience
Victoria has over seven years of experience as a freelance and professional writer. Her work has appeared in over 10 publications including McSweeney's, LADYGUNN, Looper, Culpwrit, and beyond. In addition to her work in article, news, and blog writing, Victoria has an M.A. in Public Relations and Advertising from DePaul University, which led to experience writing radio and TV ad copy and securing PR placements in outlets including Forbes. Victoria's professional writing combined with her personal writing pursuits including stand-up comedy jokes, poetry, and flash fiction inform her creative, polished, personable, and flexible approach to the written word.
Education
Victoria earned a B.A. in Music Performance from Eastman School of Music with a creative writing minor from University of Rochester, an M.A. in PR and Advertising from DePaul University, and is working her way toward an M.A. in Clinical Mental Health Counseling at Roosevelt University. Victoria's eclectic educational background speaks to her diverse array of passions in life, spanning areas of interest including entertainment, human connection, and creativity, all of which inform her unique voice at SVG.
Looper Editorial Policies
Looper's content is a collaboration between a core group of experienced entertainment editors and a vast team of writers, graphic designers, interviewers, and experts in all things entertainment and pop culture. Our goal is to provide up-to-the-minute breaking news coverage as well as original and engaging opinion and editorial content that serves fans of movies, television, and genre media in general.
Our team of editors and advisors constantly updates and reviews articles to ensure they're current, comprehensive, and informative. Additional information on our editorial process available here.