Jeremy Husserl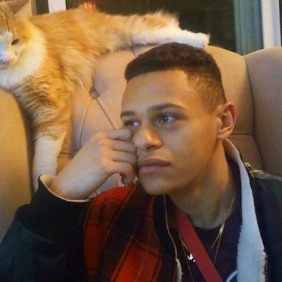 School
Portland State University
Expertise
Movies, TV And Comics
Jeremy opened Cosmic 211, his own Art Gallery and Consulting firm located in Portland, Oregon.

He has previously written multiple entertainment and art analysis pieces, most recently for the CICA Museum in Gimpo, South Korea.

He also works as a PA for GMS Media & Advertising in Portland, Oregon.
Experience
Jeremy Husserl is a writer, art curator, and aspiring filmmaker from Chicago, Illinois. He is currently working on entertainment and art analysis papers for various publications, shooting commercials, writing his film screenplay, and pursuing his creative writing degree at Portland State University. He mainly spends his free time training to play baseball, listening to rap music, watching Chicago sports teams, and exploring the world around him with those he loves.
Education
Jeremy is currently in his last year of studies at Portland State University where he is pursuing his B.A in English along with a Writing and Black Studies minor.
Stories By Jeremy Husserl