This Huge Superhero Flop Is Currently The Number One Movie On Netflix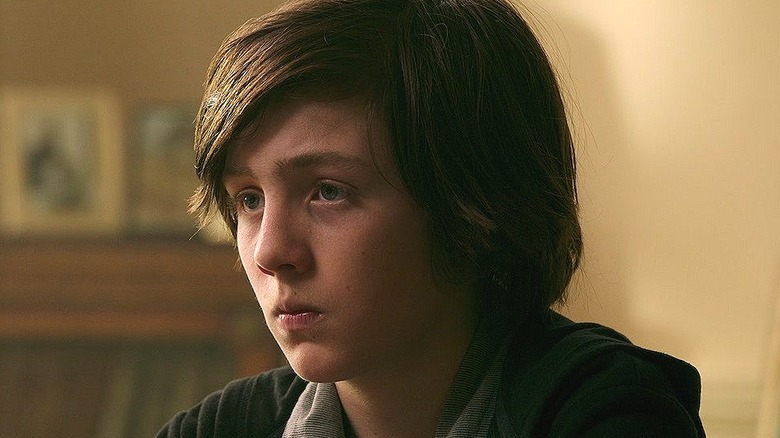 Sony Pictures Releasing
Superhero movies tend to be rather hit or miss. For every "Dark Knight," we have a "Catwoman." For every bombastic culmination of years of franchise planning, there are franchises that have lofty aspirations but never take off. As noted by The Numbers, the Marvel Cinematic Universe has raked in an absolutely insane amount of money, and the current total is around $27 billion. With a financial windfall like that, it is of no surprise that other entertainment companies look to establish their own cinematic universe.
Although some of the biggest superhero flops would have previously been consigned to pop culture oblivion, streaming services have given them a second chance to be seen. Few people may have watched a movie in theaters, which results in a box office dud, and even fewer people these days purchase physical media. However, streaming services like Netflix can breathe new life into dead-on-arrival films. This is due to the fact that users will often head to a service's platform, and then notice a film that they may have been slightly interested in seeing but never made the effort to do so. This is best highlighted by a recent movie that started off a firestorm of memes but was lambasted by critics and failed to make much money in the long run. However, in an interesting twist of fate, the film is currently dominating Netflix.
Morbius is the current king of Netflix movies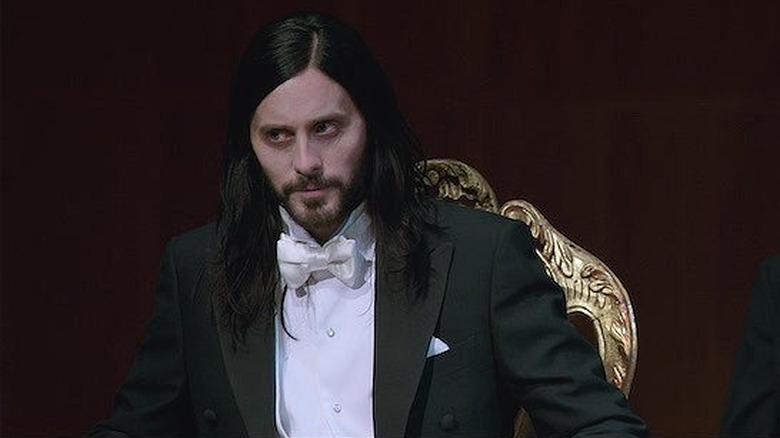 Sony Pictures Releasing
If you haven't guessed it already, the movie in question is none other than the infamous "Morbius." Starring Jared Leto, Matt Smith, Tyrese Gibson, and Adria Arjona, "Morbius" follows Dr. Michael Morbius (Leto), a brilliant doctor who suffers from an exceptionally rare blood condition. In his unorthodox attempts to cure his ailment, Dr. Morbius gains vampire-like powers, which grant super speed and echolocation. Unfortunately, these fantastic powers come tethered with an incredible lust for blood. This is why the distinction is made when referring to the character — the "Living Vampire."
Although universally panned, "Morbius" created an entire slew of memes, which often focused on the phrase, "It's Morbin' Time!" So powerful were these memes that even Sony, the studio that brought us the film, thought it was a good idea to re-release the film in theaters after its original run, only to suffer an even more abysmal fate. The Rotten Tomatoes score for "Morbius" is currently hovering around 15% for a critic score, but audiences have viewed the movie more favorably, as it currently has an audience score of 71%. On the bright side, with "Morbius" now offered on Netflix, one can take the time to watch the film and form their own opinion. Just don't hold out for a moment in which the Living Vampire says his meme-centric, ultimately made-up catchphrase.