The Actress Who Portrayed Queen Elizabeth II A Dizzying 37 Times On Screen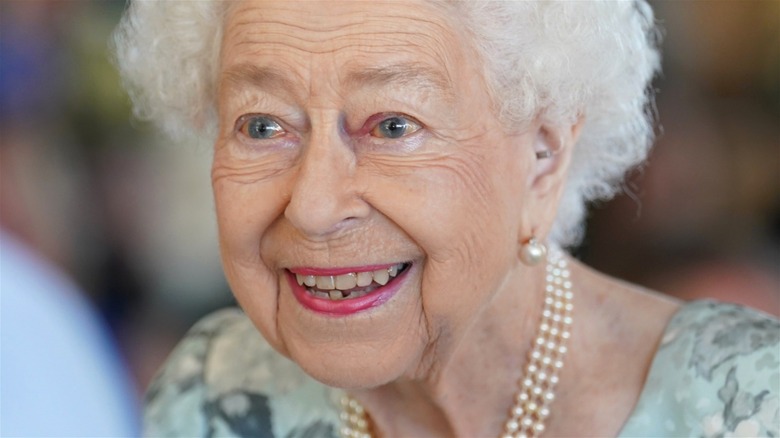 Wpa Pool/Getty
Queen Elizabeth II has died at the age of 96. As the public face of the British monarchy for the better part of an entire century, it should come as no surprise that the queen became a major historical figure, not just in real-life political affairs, but in the realm of pop culture as well. Indeed, she actually appeared in a handful of productions herself, including a 2012 video credit alongside Daniel Craig's James Bond for the London 2012 Olympics and a 2022 short in which she has lunch with beloved icon Paddington Bear.
Of course, we're talking about Queen Elizabeth II here, and not some prolific movie star. The responsibilities of heading the British monarchy made her a very busy woman, and the task of playing the role of the queen across various film and TV properties almost always fell to other actors instead. Many performers have contributed to Queen Elizabeth II's best on-screen depictions, but few can stand against one particular actress that played the queen for at least 37 unique projects across her lengthy career.
Jeannette Charles is Queen Elizabeth II's mirror image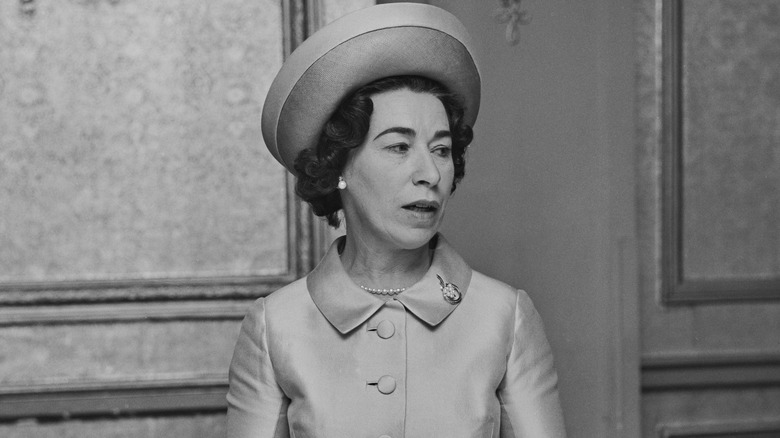 Evening Standard/Getty Images
If you saw a picture of Jeannette Charles without context, you'd likely mistake her for the true-blue Queen Elizabeth II. The actor looks exactly like the real-life person, and it was this unique quality that allowed her to impersonate the queen across various TV shows, films, and real-life events for over forty years. "I'd always wanted to act," Charles wrote in The Guardian. "But the fees were too expensive, plus my looks counted against me — no matter what role I took on, I'd hear comments from the audience, and sometimes even laughter. But when the agent approached me, I realised there might be a way of making my resemblance to the Queen work in my favour."
Charles' bid paid off, as she even went on to star in some major Hollywood productions as Queen Elizabeth II, such as the 2002 spy-spoofing comedy "Austin Powers in Goldmember." "I've never had the conceit to feel like a star," Charles told The People (via The Free Library). "I just had a feeling of being able to rise to the occasion. I had always been quite shy but I knew I could do my job well."
These days, Charles is fully retired from acting, due in large part to her arthritis. But while her days as Queen Elizabeth II may be over, nothing can dethrone her from her impressive distinction as the queen's pop culture counterpart for nearly a half-century.