How All-American's Inspiration Spencer Paysinger Really Feels About The Show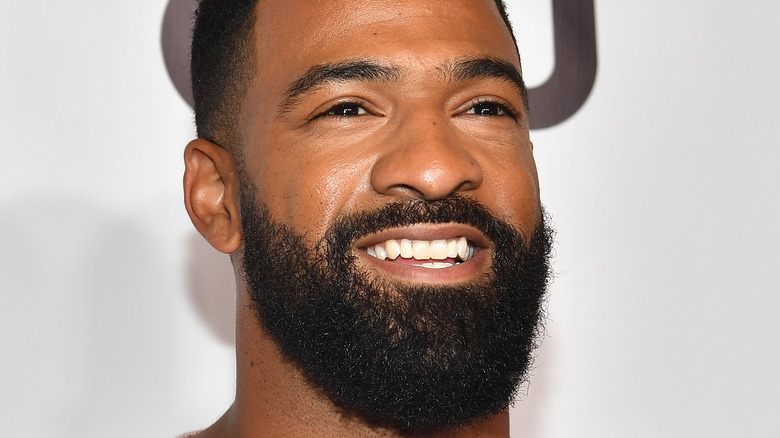 Paras Griffin/Getty Images
There is no denying that the teen sports drama "All American" is one of The CW's most popular shows. The compelling narrative is inspired by former NFL player Spencer Paysinger's high school years and the struggles he had to endure to make his dream a reality. The series started as a critically acclaimed gem, with its rookie and sophomore seasons garnering impressive scores on Rotten Tomatoes. "All American" has continued to be victorious with fans several years later. The CW drama was one of the most popular shows to watch on Netflix, per Business Insider, and tackled the number one spot on the Nielsen ratings, via TVLine.
The "All American" journey started when Paysinger had an idea for a TV show once his career ended with the NFL, and like his dreams of playing professional football, it came true. While entertaining fans with plenty of drama, the show does cover poignant topics and relatable issues that Paysinger dealt with during his efforts on and off the field. The show has gained a substantial following, and star Daniel Ezra has stated that the series, as well as the character he loves playing, would not be possible if it weren't for his hero Paysinger (via Instagram). Fans, critics, and the program's leading man seem to be enjoying the exciting championship run. Some may be curious to hear how the man behind it all, Spencer Paysinger, feels about The CW's "All American."
Spencer Paysinger thinks All American is phenomenal
Spencer Paysinger doesn't just think the teen sports drama is a great show; he thinks it has the potential to make the same significant impact as game changers like "The O.C." or "Friday Night Lights." In an interview with One37pm, the "All American" inspiration revealed that he is pleased about the show and its legacy. Early on, he knew they were on to something special, saying, "I always said, and this was when we were shooting the pilot playfully, saying every seven to ten years, there is this high school phenom show that grabs different demographics. Whether it is stories, representation, or that salaciousness of it and I felt at the time, we had all the pieces to be that show. So, you fast forward, and I would argue that we are that show."
Paysinger may be right, as the series has been on a winning streak for several seasons and spawned two spinoffs with "All American: Homecoming" and "All American Stories." The character based on Paysinger, Spencer James, has not only been a hit with fans but with critics as well. Matt Roush from TV Insider said, "Unlike so many of his CW brethren, Spencer is no superhero, but he's definitely worth rooting for." There is certainly still time left on the clock for the series to secure its place in TV history as a champion of the small screen, and fans will continue to be inspired by Paysinger's legacy as long as episodes of "All American" are available to enjoy.