The Unexpected Way Working On Immortals Was A Warmup For Henry Cavill's Career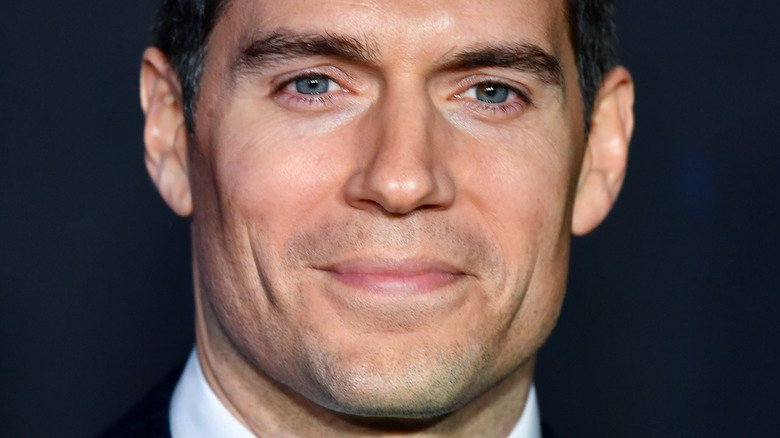 Gareth Cattermole/Getty Images
Henry Cavill is pretty well known for playing Superman in "The Man of Steel" and subsequent DCEU films and portraying Geralt of Rivia in Netflix's "The Witcher" series. However, Cavill has had a very prolific career since entering the game in 2001 and has lent his talents to several noteworthy projects, learning a vast array of helpful knowledge along the way.
Cavill's run has been nothing but impressive. At 22 years old, he was in consideration for the role of James Bond in "Casino Royale," but it went to Daniel Craig instead. His name has been mentioned among several to replace Craig, and the actor would be willing to take on the mantle of 007. Some other noteworthy endeavors that do fill out his impressive catalog of credits early on include minor roles in Kevin Reynolds' take on "The Count of Monte Cristo" and Matthew Vaughn's adaptation of "Stardust." However, the part that put him on the map is undoubtedly his time as Charles Brandon, the 1st Duke of Suffolk, on the Showtime series "The Tudors." Since then, Cavill has had quite a successful run and is currently one of the biggest names in Hollywood.
It's been a very intriguing journey for Cavill, and he certainly has experienced so much that Hollywood has to offer. Out of all his earlier experiences, however, the 2011 feature "Immortals" gave him an edge that would greatly assist him in many of his later efforts.
Immortals was a good warm up for future projects
"Immortals" stars Henry Cavill as a man named Theseus, chosen by the gods to stop King Hyperion from obtaining a weapon that could end all of humanity. The film is shot in a similar style to the movie "300," and the production also utilized a fair amount of green screen work. When Cavill was breaking down his most iconic characters with GQ, he discussed his work on "Immortals" and how it affected his career overall, "It definitely was a great introduction, because later in my career, I ended up working in pure green screen rooms and that's a bit discombobulating. When it came to Immortals, it was a good warm-up for the rest of it."
His time on "Immortals" has served him well. Since fighting for the Greek gods, Cavill has been a part of some very successful projects that required the same skill set used in the 2011 fantasy action flick. According to Box Office Mojo, "Man of Steel" is the highest-grossing solo Superman film of all time. And "The Witcher" was reported to be the most in-demand TV series in the world across all platforms at the end of 2019 (via Parrot Analytics). Insider also noted that the show is one of the most watched original programs Netflix has ever released. While it may not be revered as one of his greatest achievements on his resume, "Immortals" had a significant impact on Cavill's rise to stardom as a building block that greatly aided in his ability to entertain audiences with memorable performances.