The Blacklist Is Revisiting A Shocking Season 1 Death In Season 10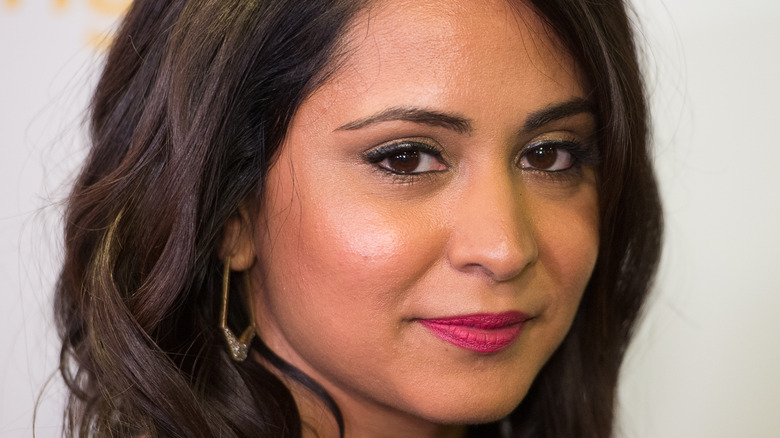 Dave Kotinsky/Getty Images
It takes a lot of exciting storylines for a show to be on the air for much more than a few seasons, and NBC's "The Blacklist's" knack for keeping audiences engaged and excited for more has kept it alive and well since its 2013 premiere. In its nearly 10-year tenure, "The Blacklist" has been nominated for a variety of awards, including several Primetime Emmys, via IMDb. Even with the major character death of Elizabeth Keen (Megan Boone), somehow, the show has managed to pave the way for new plots and development that saved it from what could have been a devastating blow after Keen's onscreen demise.
Clearly, "The Blacklist" is no stranger to character deaths and proved this when the series quickly delivered to fans a shocking and gruesome death in the first season. Since then, there have been numerous deaths of both main and supporting characters alike. With Season 10 underway, it seems the show is headed for a visit to its early days to pick up the pieces of a storyline that was left off almost 10 years ago.
Agent Meera Malik's legacy will live on in Season 10
Agent Meera Malik (Parminder Nagra) was a Season 1 CIA agent in "The Blacklist." She was assigned to assist with the ever-perplexing case surrounding the criminal mastermind turned CIA informant Raymond "Red" Reddington (James Spader) and his mysterious connection to Elizabeth Keen through several dangerous crime rings. Agent Malik was killed during the finale episode of Season 1 by an assassin while trying to track down a man with the alias "Berlin." Season 10 will introduce viewers to Malik's daughter, Siya Malik, via TVLine. 
While the actor playing Siya hasn't yet been announced, and few details are available, the TVLine article mentions that Malik's daughter is seeking answers about her mother's work and demise. Fans are already buzzing about Season 10 and what we know so far, as Reddit user u/LoretiTV perfectly put it. "Say what you will about the show now, but I've been watching every week since the premiere all those years ago. I always look forward to a new episode and never miss it. Let's keep going!" As the storyline has evolved over the years, it seems that longtime fans of "The Blacklist" are here to stay and will gladly welcome the connecting character, Siya Malik.