Vanna White Once Suffered An Embarrassing Wardrobe Malfunction In The Middle Of Wheel Of Fortune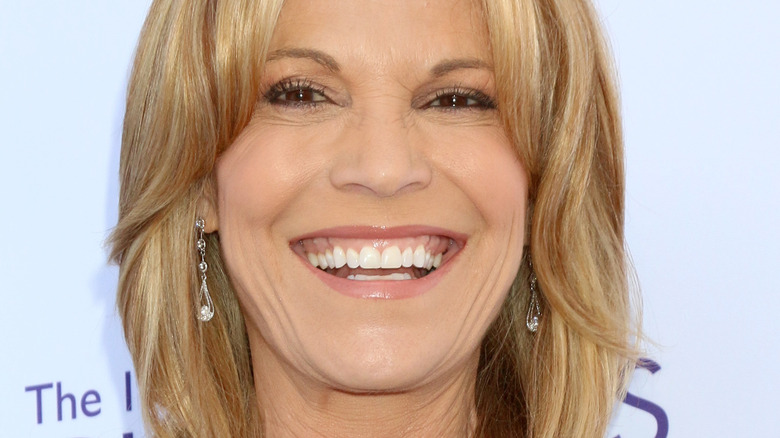 Kathy Hutchins/Shutterstock
For nearly 40 years, Vanna White has been a fixture on the beloved ABC game show, "Wheel of Fortune." While some fans may find it difficult to picture anyone else but White working the puzzle board, she was not the show's first co-host; according to "CBS Sunday Morning," the former model stepped in for Susan Stafford. Longtime "Wheel of Fortune" host Pat Sajak revealed he did not initially believe White would be a suitable replacement as she appeared nervous during the audition process. Thankfully for the mother of two, Merv Griffin, the creator of "Wheel of Fortune," did not share Sajak's belief and hired her.
During the last four decades, audiences have been drawn to White as she elegantly reveals the answers to the show's puzzles. However, during a January 2022 interview with East Idaho News, the game show hostess shared that she has had a few ungraceful moments while filming "Wheel of Fortune."
Vanna White revealed two embarrassing moments while filming Wheel of Fortune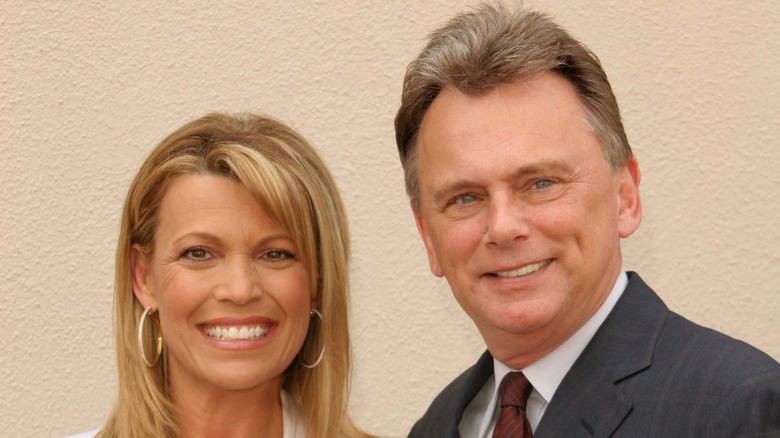 s_bukley/Shutterstock
In the East Idaho News interview, Vanna White shared that she once had a wardrobe malfunction during a "Wheel of Fortune" episode. She explained that she ate a large meal consisting of pie, roast beef, and mashed potatoes during a break. While she enjoyed her lunch, she suggested she regretted eating as much as she did. 
"I ate so much, I was so full, and when I went to put on my outfit it was so tight, the belt popped off in the middle of a round, but I just kept on going. But that was quite embarrassing. So fortunately my outfit didn't fall off, though," said the television personality. 
White then shared that she felt embarrassed when she accidentally moved a set piece while filming a Christmas-themed episode. "They had like presents wrapped and one of the presents got caught in the hem of my long dress so I was dragging this present back and forth," she stated.
White also revealed she made a mistake during an earlier episode of "Wheel of Fortune" in a January 2022 interview on "The Kelly Clarkson Show." She explained that she had to move the puzzle board's letters before it became computerized in 1997. She shared that she showed an incorrect letter causing the round to be null and void. "It was either Dr. Spock or Mr. Spock and I turned the M or the D and it was like, that's the wrong letter, oh my gosh! So I'm scarred for life on that," said White.