Netflix Is Relaunching The Mole With An MSNBC Anchor Reportedly Taking Over Hosting Duties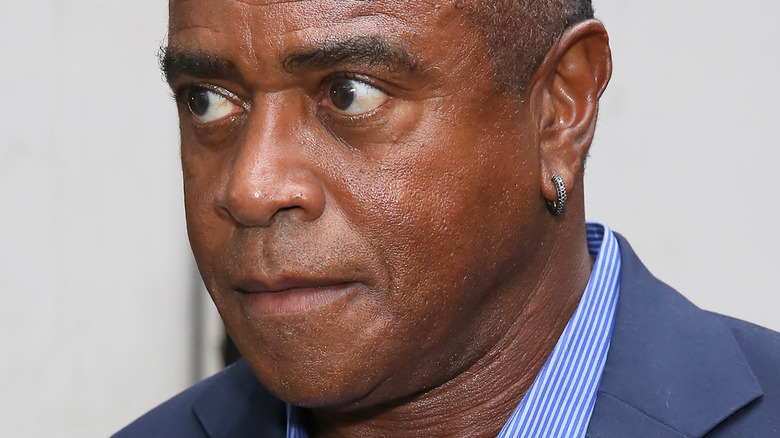 Walter Mcbride/Getty Images
The early 2000s introduced numerous unscripted reality shows with intriguing premises. Among the heavyweights like "Survivor" and "The Bachelorette" stood ABC's "The Mole." The show was initially based on a Belgian series of the same name and got its proper debut in the U.S. in 2001. However, its idea of betrayal in a game format left quite the impression as it lasted five seasons before bowing out in 2008. In "The Mole," 12 contestants work together through different challenges to raise money for a jackpot. But one of the contestants is chosen to become a secret saboteur who hinders everyone's money-making efforts. The show goes on until only one contestant remains.
Several years have passed since "The Mole" ceased airing any new episodes, but rumblings of a new return began after Netflix began streaming the old series in 2021. Last month, it was officially confirmed that Netflix is rebooting the show with an expected 10 episodes (via Variety). Official details on a premiere date are scarce. But it appears that the reboot will be enlisting an MSNBC anchor for hosting duties.
Alex Wagner may be hosting the reboot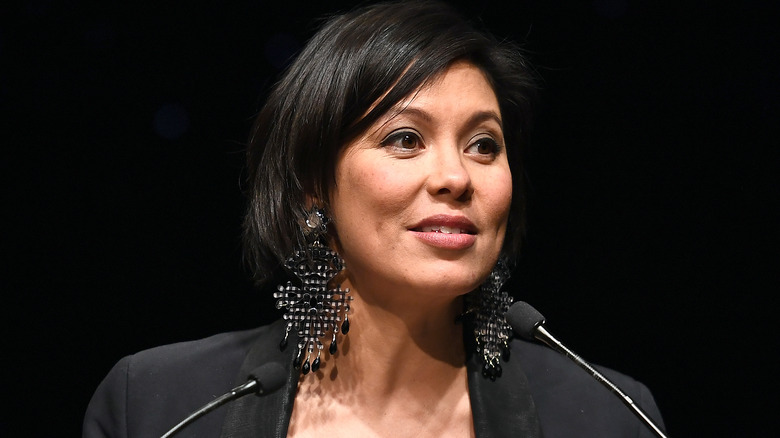 Dimitrios Kambouris/Getty Images
According to Variety, MSNBC's Alex Wagner is slated to become the host of Netflix's "The Mole," which may have already been filming in Australia for roughly a year. Wagner has an extensive background as a journalist. Besides currently hosting "Alex Wagner Tonight on MSNBC," the broadcaster is also a former contributor for The Atlantic and CBS News and currently co-hosts Showtime's "The Circus." Reality Blurred further reported that some of Wagner's Instagram posts may have hinted that she was overseas filming for "The Mole." Wagner teased being part of a big project yet kept quiet about what that could be.
Wagner, as the host, continues the show's tradition of using notable broadcast journalists. Before his time on CNN and his correspondent role on "60 Minutes," Anderson Cooper primarily got introduced to many viewers with his hosting duties for Season 1 and 2 of "The Mole." Cooper departed after the first two seasons, so for Seasons 3 and 4, "The Mole" tapped sportscaster Ahmad Rashad. Seasons 3 and 4 also offered a unique change for the show, as instead of regular contestants, the series got celebrities such as Kathy Griffin and Dennis Rodman to compete. For the show's final season, sports journalist Jon Kelly was the host.