NCIS' Fight Scenes Take An Unexpectedly Long Time To Film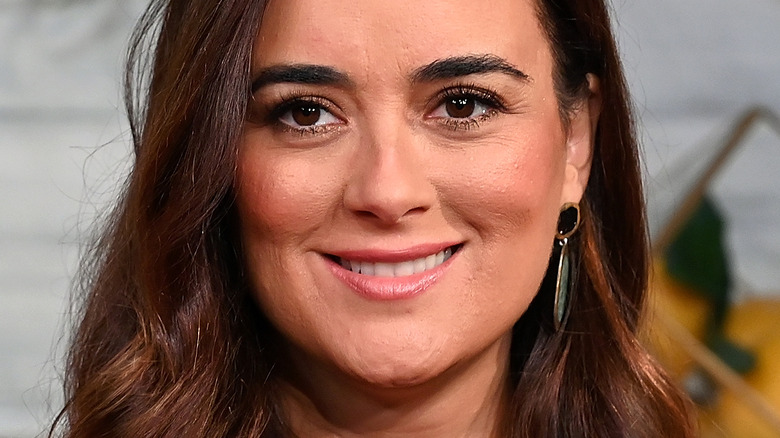 Slaven Vlasic/Getty Images
Like any great crime series, "NCIS" features plenty of action and suspense. With Season 20 on the way (via Twitter), it's almost certain that fans will see dangerous missions that befall the Major Case Response Team. Over the years, Leroy Jethro Gibbs (Mark Harmon) has taken the brunt of this action. However, Gibbs and the rest of the team often find themselves in close-quarters combat with suspects. Ziva David (Cote de Pablo) had quite the fight during "Shalom," and Tony DiNozzo (Michael Weatherly) also found himself getting in quite a few skirmishes over the years.
It's no secret that the choreography for fight scenes, like many in "NCIS," takes some time to work through. This often means multiple takes to ensure everything looks right and no one is injured. With epic fights from action movies like "Mission Impossible: Fallout," it can take about four weeks to get it right (via Film4). While likely operating with a thinner budget than the blockbuster franchise, "NCIS" fight scenes still take a surprisingly long time to shoot.
Even with adequate time to prep, Pablo herself has noted that in her experience as Ziva, these scenes almost always take time and are grueling.
Cote de Pablo says NCIS fight scenes can take 3 hours to shoot
When speaking with BUILD Series about her career and returning to "NCIS" during Season 17, Cote de Pablo noted that many aspects of playing Ziva again were excellent. Still, she struggled when she returned to "NCIS" as the fight scenes were more difficult after being away from the show. Not only that, but one of her fights during Season 17 took about three hours to shoot, which isn't atypical for the show. "So you show up to set, and you do the best you can with the fight sequence, and you do it once, but you know you're going to be doing it for three hours because it takes three hours to shoot one," Pablo said.
It's no secret that being on "NCIS" in general can be quite exhausting with their shooting schedule. Timothy McGee actor Sean Murray explained in a 2020 interview with StarryMag that sometimes the entire shoot per day can be 12 hours long. Include a three-hour fight scene within that, and you have a pretty tiring work day for anyone. It will be interesting to see if Ziva or Tony returns in Season 20. Still, given that an executive producer on the show has noted Michael Weatherly's desire to rest for a moment after the end of "Bull," fans might have to wait a little longer (via Newsweek).