The Vin Diesel Fantasy Epic That Was Inspired By His Actual Dungeons & Dragons Character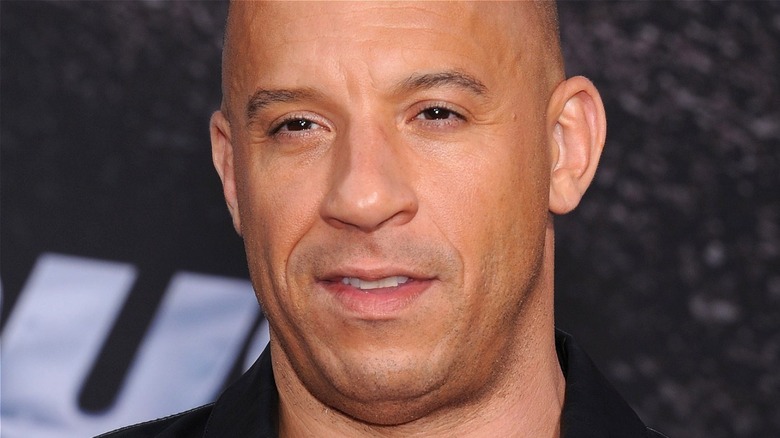 DFree/Shutterstock
"Dungeons & Dragons" is the ultimate role-playing experience. The fantasy tabletop game has inspired generations of creatives by giving them an outlet to bring their imagination to life. A surprising amount of celebrities play "Dungeons & Dragons," including Joe Manganiello, Stephen Colbert, and Hollywood superstar Vin Diesel. 
The "Fast and Furious" star grew up playing the second edition of "Dungeons & Dragons" with other artistic kids throughout New York City. "We would go to the hardware store, we'd go up to a place called The Complete Strategist. We would go and buy these huge sheets of canvas and we'd slave over creating this world and we created worlds," Diesel revealed about his NYC adventures (via HitFix).
In other interviews, Diesel has played coy about his "Dungeons & Dragons" obsession. "No. I never play D&D. For some reason, they thought that I played D&D for 20 years," the actor joked to SyFy. He then listed all the different characters he's "never" played and all the updates and changes to "Dungeons & Dragons" that he definitely did not experience in real-time. "I'm into D&D a lot," Diesel mouthed to clear up any confusion. 
For other celebrities, playing "Dungeons & Dragons" is a fun fact about them, but the role-playing game has greatly influenced Diesel's career. He has gone so far as to make an entire movie inspired by one of his favorite characters he created for "Dungeons & Dragons."
The Last Witch Hunter spawned from Diesel's D&D obsession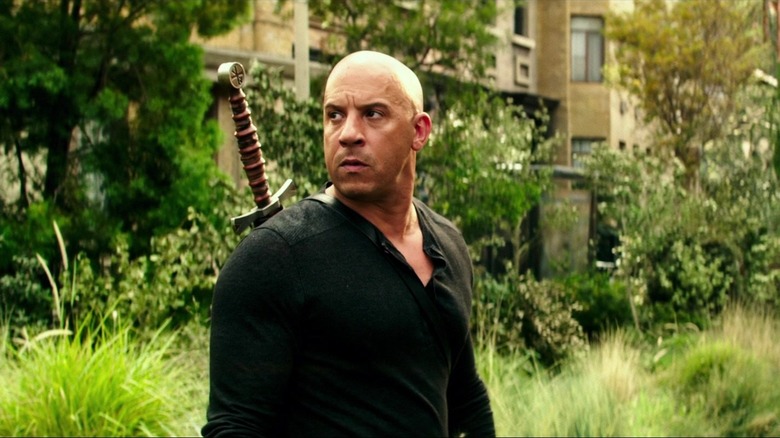 Lionsgate
Vin Diesel's relationship with "Dungeons & Dragons" peaked with the 2015 film "The Last Witch Hunter." The film follows an 800-year-old witch hunter named Kaulder, a character Diesel created for and played in "Dungeons & Dragons." 
Wizards of the Coat, the company now publishing the fantasy game, asked him to write about his role-playing experience for the game's 30th anniversary (via HitFix). In his writing, Diesel mentioned a witch hunter character he had created named Melkor. A few years later, he met with writer Cory Goodman, a fellow "Dungeons & Dragons" player, and Goodman immediately began writing a film centered around Melkor. Goodman changed the character's name to Kaulder in the movie, and the final product was "The Last Witch Hunter," a blending of "Dungeons & Dragons" with a James Bond-like modern setting.
Diesel relates most of his movie characters to "Dungeons & Dragons," particularly in story meetings when he's trying to dive deep into a character's intentions. The actor revealed that he finds it easier to learn this way, saying he usually stops the meeting and says, "Ok, just stop for a second and talk to me like I'm about to play the game. Which character would I play, and why would I be attracted to that character?" Regarding "The Last Witch Hunter," Diesel told HitFix he believes Kaulder serves as a great introduction to this new D&D-adjacent world, one that "Dungeons & Dragons" could expand on through the table-top RPG.