Inside Joe Manganiello's Incredible Dungeons & Dragons Basement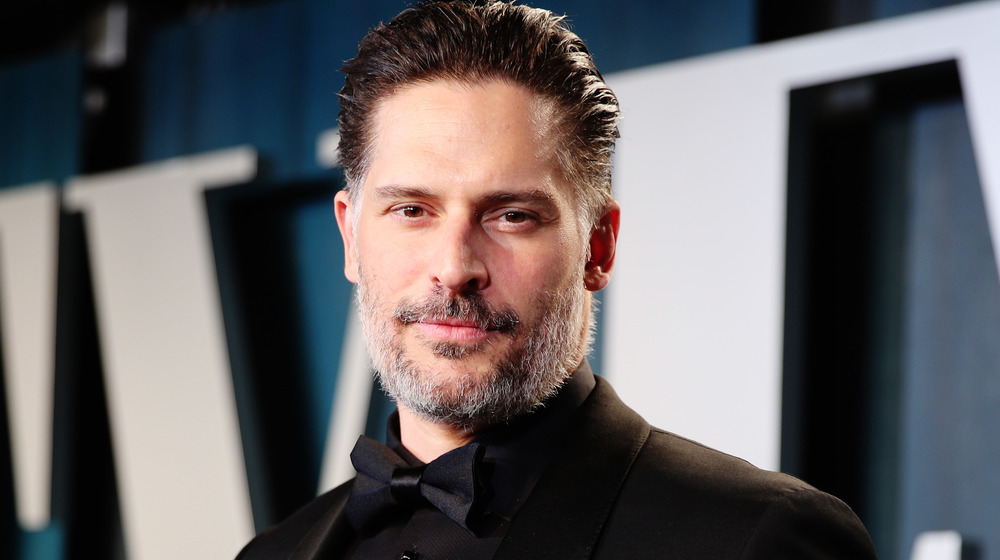 Rich Fury/vf20/Getty Images
Most probably know Joe Manganiello as the actor who first started breaking hearts as the werewolf Alcide in True Blood, but he also just happens to be one of the biggest nerds in Hollywood — so much so that he hosts an A-list Dungeons & Dragons campaign in his basement every week. And not only that, but his basement is also a tribute to the late Gary Gygax, one of the co-creators of the legendary game.
In May 2020, Manganiello opened up about his D&D basement (and his overall love for the game) during an interview with Variety. He first started playing with his brother Nick, writer John Cassel, director Kyle Newman, League of Legends story designer Ryan Verniere, and Ron Mathews, a Crossfit Masters champion. On a weekly basis for nearly two years now, Manganiello has hosted a campaign called "The War of Dragons," serving as its Dungeon Master (or DM). As the word of Manganiello's D&D campaign spread through Hollywood, the game grew to include numerous celebs — like musician Tom Morello (of Rage Against the Machine), actor Vince Vaughn, wrestler Paul Wight (aka the Big Show), director James Gunn, and Game of Thrones co-creators David Benioff and D.B. Weiss.
A longtime D&D fan, Manganiello's interest in the game sparked up again in a serious way in his adulthood when he met a Warner Bros. producer who was handling the film rights to the game. They and others started a campaign using the original version of D&D, and then switched to the now-popular Fifth Edition when it was released in 2014, Manganiello explained to Variety. After more and more people in his life heard that he was playing the game again, the actor decided to become a DM and start running his own campaigns.
Joe Manganiello is a life-long nerd and D&D fan
Manganiello's basement, which has been dubbed the "The Gary Gygax Memorial Dungeon," sounds like something out of a D&D fan's dreams. Photos and videos of the basement, published by Variety in a YouTube video, show the actor's main gaming table filled with props and elaborate set pieces. Meanwhile, the basement itself is filled with decorations galore. 
Those who have played with Manganiello also say that he's known for having just about any Dungeons & Dragons prop imaginable on hand. "The first time I walked into the dungeon down there and saw everything, I was blown away. I was like, 'Oh my God, I have spent my money the wrong way! Why didn't I do this?'" Wight told Variety.
Over the years, Manganiello has been vocal about his love for D&D. In addition to appearing on popular YouTube gaming series like CelebriD&D and Critical Role, he also wrote an op-ed, published by NBC News, about his love for the game as a creative outlet. "For me personally, I was a really math-oriented kid growing up who was also very heavily into the arts, and was an artist; Dungeons & Dragons just lights up both sides of my brain," Manganiello wrote in the 2018 piece.
These days, Manganiello is an actual consultant for D&D (dream job, much?) and has his own D&D-inspired clothing line called Death Saves. And, just in case you're wondering, the coronavirus pandemic has not put a stop to Manganiello's campaign. The group continues to play digitally over Zoom and other apps.