The Lucifer Star You Likely Forgot Appeared In A Pivotal Friends Episode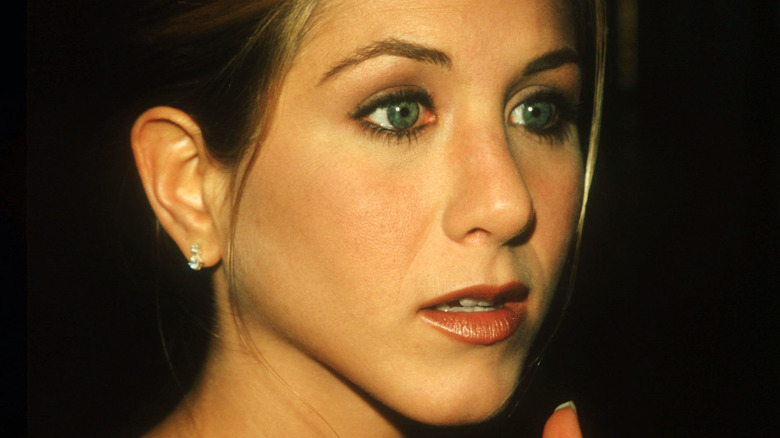 Evan Agostini/Getty Images
Over the course of 10 seasons as a smash hit sitcom for NBC, "Friends" was able to attract a variety of talent for recurring parts and walk-on roles. Huge movie stars like Brad Pitt (via Entertainment Tonight) – Jennifer Aniston's husband at the time – showed up, but so did great television talents like Lauren Tom and Kristin Davis.
Being on a show like "Friends" even for an episode could be intimidating, however, especially when it was peaking as a ratings phenomenon (via New York Post). Davis remembers being in a Season 3 episode and worrying because "you're trying to make sure you're fitting yourself in there properly" (via Today). But several guest stars, like Cole Sprouse, who played Ross' son Ben on the show for two years, felt better while on set because the main cast was so welcoming and friendly to everyone (Today).
While some performers may not always be recognizable outside of their "Friends" credits, this "Lucifer" star has 100-plus other acting credits you may know her from.
Rachael Harris was a creepy pregnant woman on Friends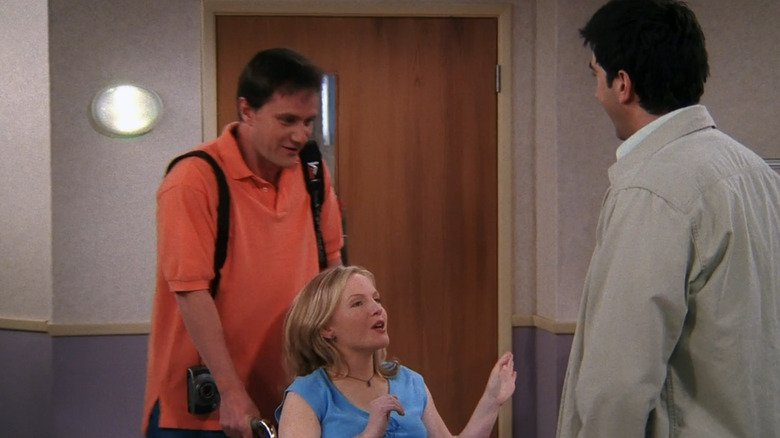 NBC/HBO Max
Rachael Harris is the kind of character actress who is so prolific that a casual viewer might recognize her from projects as varied as "Lucifer," "New Girl," Blue Moon beer commercials, and "The Hangover" (via IMDB). But two decades ago, Harris got to play a far too forthcoming pregnant woman on one of the biggest shows on the planet.
In the Season 8 episode "The One Where Rachel Has A Baby, Part 1," Julie Coreger (Harris) and husband Marc (Tim DeKay) share a maternity room in the hospital with Rachel (Jennifer Aniston) and Ross (David Schwimmer). Where this is Rachel's first time having a child, it's Julie's third, but the overly eager Julie and Marc just gross Rachel and Ross out.
First, Marc takes pictures of Rachel in labor. Then Julie suggests that she and Rachel compare their genitalia, and finally shows how her baby is crowning as she leaves. Not exactly a couple with strong boundaries. Julie's character was right in Harris' wheelhouse though, given her penchant for intense, deadpan comic characters. She only appeared in the one episode, but was perfect for supplying some kooky humor in what was otherwise a very emotional "Friends" installment.