Superman & Lois Has Officially Recast Jonathan Kent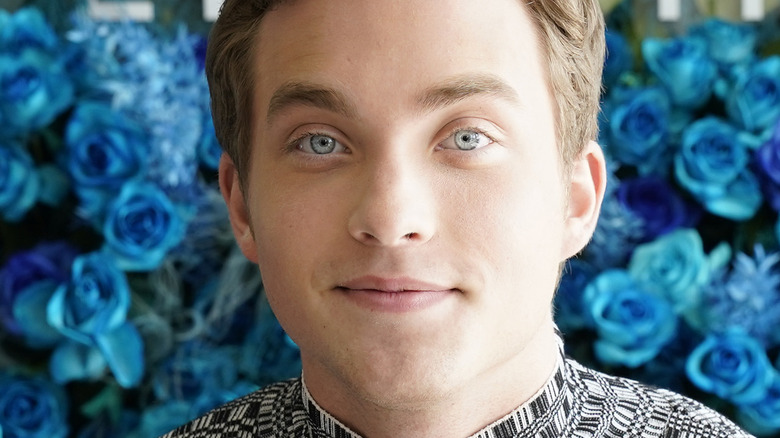 Erik Voake/Getty Images
The CW's superhero drama series "Superman & Lois" provides comic book fans with a unique spin on the classic story of the Man of Steel: focusing just as much on his life as a father and husband as on his role as Earth's guardian. As revealed in the shocking ending of "Superman and Lois" Season 2, this version of Superman (Tyler Hoechlin) exists outside of The CW's "Arrowverse" franchise and lives on an alternate version of Earth where he is married to Lois Lane (Elizabeth Tulloch) and has two sons.
Thus, this version of Superman is forced to take on villains like Parasite (Rya Kihlstedt) and Bizarro (also played by Hoechlin) while attempting to balance his home life back in Smallville and raise his children alongside Lois. These two sons are Jonathan and Jordan Kent (played by Jordan Elsass and Alex Garfin, respectively), and each has their own unique struggles as the sons of the most powerful being on Earth.
Indeed, Jon Kent's primary struggle is the fact that he did not inherit any powers from his superpowered father — making him an extremely complex character with a chip on his shoulder and a long list of insecurities. Unfortunately, fans who have grown attached to this incredibly compelling character could meet an entirely different Jon Kent in Season 3, as "Superman & Lois" has officially recast the character for the new season.
Michael Bishop will play Jonathan Kent in Season 3
Back in August 2022, it was reported that actor Jordan Elsass would not be reprising his role as Jonathan Kent for the third season of "Superman & Lois" — having chosen to prioritize his own mental health over his part in the series and admitting that he did not even know when he would return to acting at all. Although there have been plenty of questions regarding what Jon Kent's future in the series might look like following Elsass' departure, fans finally received some resolution earlier today when it was revealed that Australian actor Michael Bishop would be playing Jon Kent in Season 3 (via Entertainment Weekly).
Although Michael Bishop is most well known in Australia for his work on the television series "Grace Beside Me" and for starring in several Australian short films, his breakthrough in the world of American film came with his starring role in the 2021 Disney Channel Original Movie "Spin" — in which he plays a disc jockey named Max. Considering how abrupt and unexpected the nature of this major recasting is, it will be interesting to see whether or not the character of Jonathan Kent changes with a new actor at the helm in Season 3.
Although it's certainly reassuring to know that the show has finally found somebody to fill Elsass' shoes, there's no doubt that replacing one of the most important actors in the entire series is sure to shake things up for Season 3 of "Superman & Lois."