We Finally Know Why Jordan Elsass Suddenly Quit Superman & Lois
Fans of The CW's "Superman & Lois" were stunned to learn that one of the titular supercouple's sons is set to look a whole lot different when the show reconvenes for a 3rd season sometime in 2023. Jordan Elsass, who portrayed Jonathan Kent during the show's first two seasons, announced on August 16, 2022, that he will not be returning to "Superman & Lois" for Season 3. There was no immediate word from Elsass about why he chose to depart the series, but there was an immediate press release from Warner Bros. Television, which, per TV Line, read in part: "Jordan Elsass has notified the studio that he will not be returning to Superman & Lois for Season 3 due to personal reasons."
This declaration left the show's audience stunned, and The CW is in search of a new Kent family member months before "Superman & Lois" returns to its Vancouver location to resume filming. It marks the first time that the series has lost a main character and a regular cast member. For those fans who love its take on the Superman mythos, there's only one question on their minds: why? 
After a week of silence, Elsass has spoken out about why he's decided to leave his role.
Jordan Elsass might be leaving the acting game for a while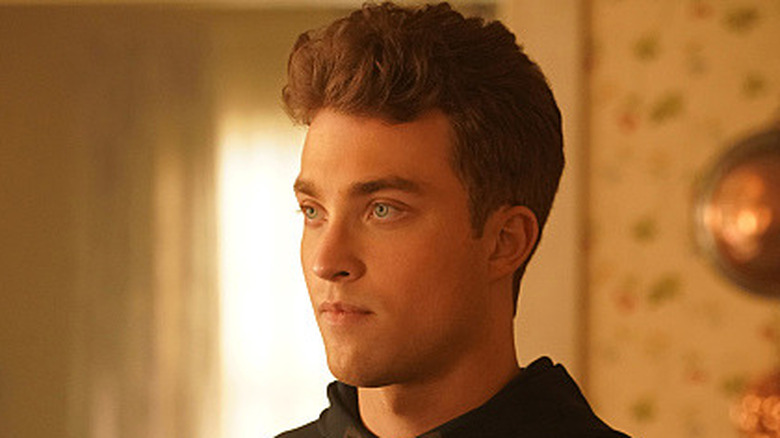 Shane Harvey/The CW
Via a Cameo shared by @DevsMastani on Twitter, Jordan Elsass seemed unsure about the current direction of his career.  "It's sad, it's a real shame. I know that I was pumped for Season 3, for sure, but what are you going to do?" the actor said. Explaining that he has chosen to prioritize his mental well-being over his career, he revealed that he has been having a tough time regarding his own mental health. "The last couple of years ... it's been rough," he admitted.
After explaining that he needs some time alone at the moment, Elsass added that he might be quitting acting, at least in the meantime. "I'm still debating whether I'm even going to act for a while. I may go in a different direction," he said, expressing a notion that he thinks won't be palatable to others. " I know that's definitely going to be disappointing to some people."
As of press time, there's been no further word from The CW as to who will step into Elsass' shoes, or if Jonathan will be written off the show. Fans will have to keep their eyes peeled to find out which direction the show will take.