Matt Reeves Directed Fewer Episodes Of Felicity Than You Probably Thought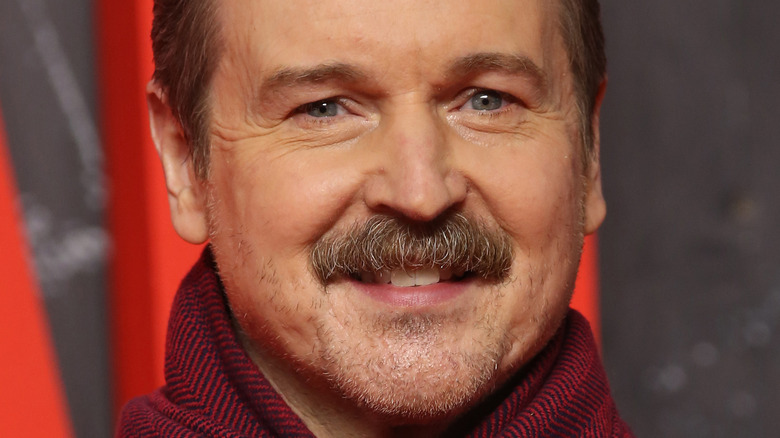 Lia Toby/Getty Images
Before Matt Reeves had enough clout as a blockbuster filmmaker, thanks to "The Batman" and "War of the Planet of the Apes," to sign a multi-year deal with Warner Bros. Discovery, he was the co-creator of a popular 1990s WB drama.
"Felicity" was the brainchild of Reeves and J.J. Abrams, and starred Keri Russell as the title character, a pre-med student who abandons her former college plans to follow her high school crush to New York, Ben Covington (Scott Speedman). The show lasted four seasons, but might be best remembered for the controversy that ensued when Felicity, uh ... cut her hair? Somehow Russell even received death threats and hate mail for a move that was actually a creative decision from Reeves and Abrams (via E! Online).
"Felicity" ended in 2002, and Reeves used this and his experience in directing other shows, including "Homicide: Life on the Street" and "Relativity," to eventually leap to the big screen with "Cloverfield" and "Let Me In." But you'd still be shocked at how many episodes of "Felicity" Reeves actually directed.
Matt Reeves only directed 5 episodes of Felicity
Matt Reeves did perform the crucial job of directing the "Felicity" pilot, which according to Filmmaker Magazine, creates the visual language of the show. This also helps future series directors stick to the same fundamental visual tone and style. Interestingly, Reeves ultimately only helmed five episodes of "Felicity" in total: the pilot, "The Last Stand," "Felicity Was Here," "The Slump," and "The Declaration." He also didn't direct any episodes in Season 3.
A big reason for this may have been that Reeves and Abrams were working as the series showrunners, which is an exhausting enough endeavor even without adding in directing episodes. Instead, others stepped in to film the show, including Lawrence Trilling, Harry Winer, and Keith Samples (via IMDb).
There doesn't seem to be much that connects "Felicity" to Reeves' later, more action-centered genre work. However, the director explained to Indiewire that he always tries to ground his filmmaking, even when it involves superheroes or CGI apes, in relationships. His work tends to explore the minds of complex protagonists and the intimacy that connects them with other characters. 
In Reeves' vision, then, the growing respect between Batman (Robert Pattinson) and Catwoman (Zoe Kravitz) in "The Batman" can be just as genuine and meaningful as Felicity's relationship with Ben. Hopefully, the director's grounded approach will continue to find enormous box office success.