The Outsiders Actors Matt Dillon Was Closest With While Filming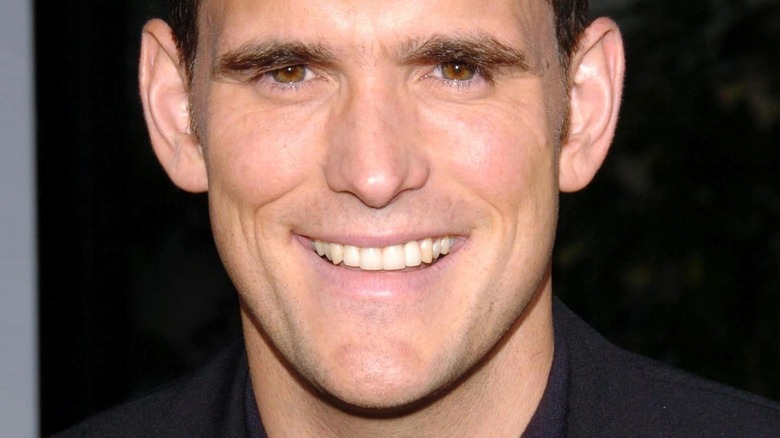 s_bukley/Shutterstock
Directed by Francis Ford Coppola, "The Outsiders" follows the rivalry between the poor Greasers and the rich Socs, and things heat up when one gang member kills a member of the other. The film had a very talented cast, including Matt Dillon, C. Thomas Howell, Ralph Macchio, Rob Lowe, Tom Cruise, Patrick Swayze, and Emilio Estevez. While you probably know that "The Outsiders" is based on the 1967 novel by S.E. Hinton, you might not realize that it is also based on real-life events.
The author was very involved in the filmmaking process, telling Willamette Week, "I rehearsed with the boys, there were two weeks of rehearsal time. For the whole time, Francis paid me to be on set with him every day. Oh, my boys! I loved working with Francis. We went on to do 'Rumble Fish' [with Matt Dillon]. I really bonded with my greaser boys— Tommy [C. Thomas Howell], the one who played Ponyboy. Rob [Lowe] came into town recently, and we visited the locations. Matt [Dillon] and I still get together when he's in town."
Dillon played the pivotal role of Dallas in "The Outsiders," a street-hardened ex-con who is one of the leaders of the Greasers and also serves as a rough mentor figure for the book's protagonists. Playing such an important character while being surrounded by such a significant ensemble cast has to make one wonder: Which members of the cast was Dillon closest with during filming?
Matt Dillon was closest with two of his co-stars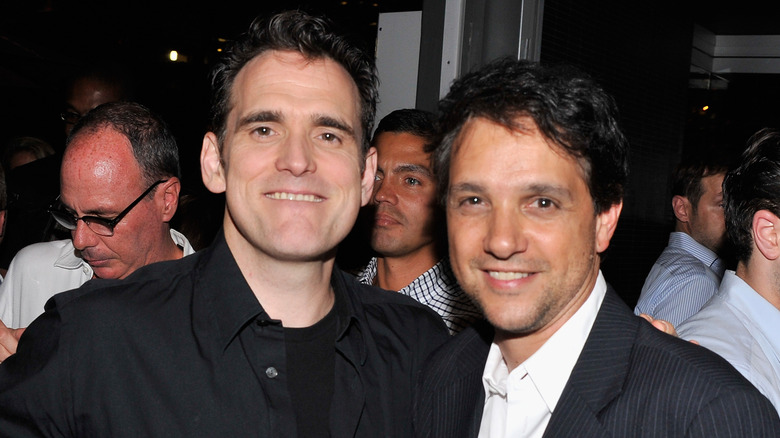 Stephen Lovekin/Getty Images
In an interview with Danny Pellegrino, Matt Dillon revealed that he was closest with Howell (Ponyboy) and Macchio (Johnny) while filming. "I think everybody got along great when we made the film, but I was closest, I think, with Tommy and with Ralph because we had a lot of scenes together, we did a lot of stuff together in the film," he explained. 
"It was just a great experience, very, very, very validating as well as just being exciting to work on that book with that director," the actor continued to share. "Then we went right after that and did 'Rumble Fish,' which was right on the heels of that."
"Rumble Fish" was based on a novel by S. E. Hinton as well and came out in 1983, the same year "The Outsiders" was released. 
For those who don't have "The Outsiders" on DVD to rewatch over and over, it's available for rent on multiple platforms.