Here's Where You Can Watch The Outsiders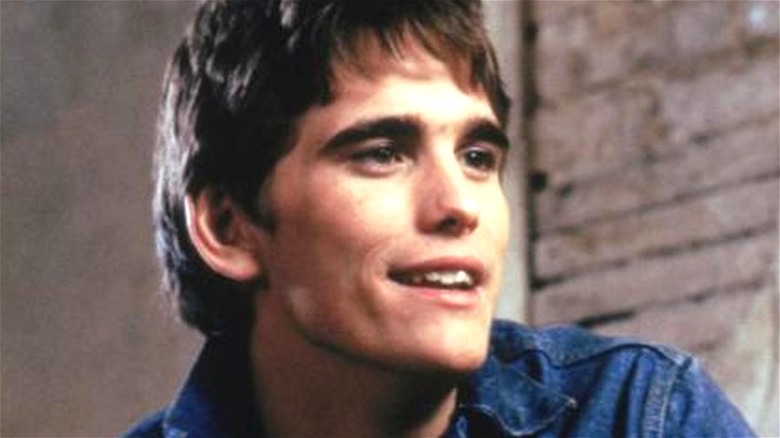 Warner Bros.
1983's classic coming-of-age film "The Outsiders" launched the careers of many of its young stars, two of which grew to be known as members of the Brat Pack, the group of '80s actors who often starred in films together but were chiefly known for "The Breakfast Club" and "St. Elmo's Fire." The others, well, you've no doubt seen them in other movies.
Directed by the legendary "The Godfather" director Francis Ford Coppola, "The Outsiders" takes place in '60s Oklahoma, centering on two teen gangs: The Greasers (aka the titular Outsiders) vs. The Socials (the wealthier kids). When a scuffle leads to someone's death, things get dicey for The Greasers, who are made up of seven actors who were totally unknown at the time. For starters, C. Thomas Howell (The Reaper on "Criminal Minds") plays the protagonist, Ponyboy Curtis, alongside his partner in crime, Ralph Macchio ("The Karate Kid") as Johnny Cade.
Ponyboy's brothers, Darrel and Sodapop, are played by Patrick Swayze ("Dirty Dancing") and Rob Lowe ("St. Elmo's Fire"), respectively. The rest of the gang is rounded out by Matt Dillon ("Crash") as Dally, Emilio Estevez ("The Breakfast Club") as Two-Bit, and Tom Cruise ("Top Gun") as Steve. Here's where you can watch them all as a group of angsty young men in this dark drama.
The Outsiders is available for rent on various websites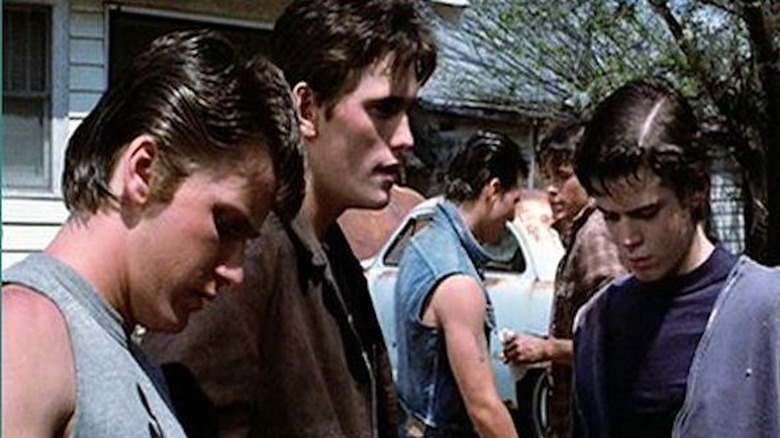 Warner Bros.
While you might be able to pick up a DVD of "The Outsiders," for those who want to stream the movie, it can be found through the live TV streaming services FuboTV and Philo. However, if those names mean nothing to you, then it's available for rent through Amazon Prime Video, Apple TV, YouTube, and the like for $3.99. Buying it will bring the price up by about $10, depending on which platform you choose.
However, it's important to note, before spending any cash you should pick which version of the film to watch. In 2005, Francis Ford Coppola released "The Outsiders: The Complete Novel," an updated version of the film with new footage and a new soundtrack that more closely aligns with the book it's based on, "The Outsiders" by S. E. Hinton. The new version does cut a few scenes from the theatrical edition but is ultimately longer by about 20 minutes, per Variety.
Once done with "The Outsiders," you can also check out this other Coppola-directed teen drama: "Rumble Fish."