The One Tree Hill Scene That Didn't Age Well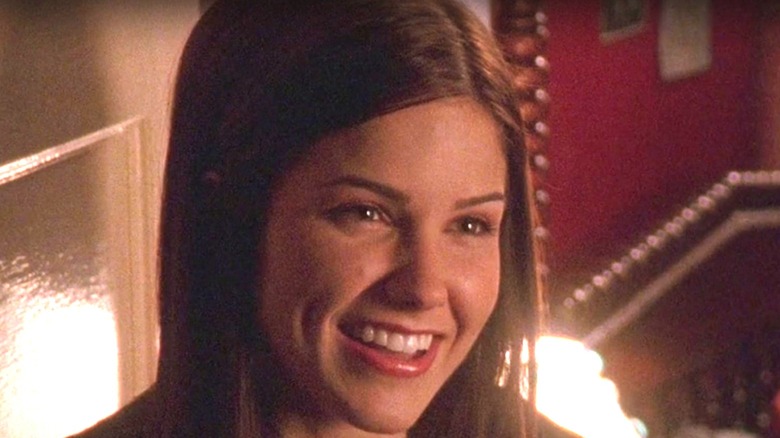 Warner Bros.
The early aughts can be marked by its questionable fashion trends, bubblegum pop music videos on MTV, and "retro" tech like GameBoys and Nokia cellphones. The era also had quite a moment on television screens with sitcoms, medical dramas, reality series, and last, but not least, teen soaps. 2000s teen TV series like "The OC," "Dawson's Creek," and "Degrassi" dominated the airwaves during that decade, but looking back in hindsight, we can see that some of these popular shows haven't aged well.
One such show would have to be "One Tree Hill," which originally aired from 2003 to 2012. Like others of its kind, the series followed a group of high school teens and all of their drama set in Tree Hill, North Carolina. It saw its stars Chad Michael Murray, Sophia Bush, Bethany Joy Lenz, and James Lafferty all rise to fame and had, quite literally, millions of fans blasting Gavin DeGraw's anthem "I Don't Want to Be" week after week.
What better time to revisit the teen drama than the present? That's what "One Tree Hill" leading ladies and friends Bush, Lenz, and Hilarie Burton thought when they started their podcast "Drama Queens." The actors dive into all of the gritty details and behind the scenes of "One Tree Hill," one episode at a time. In their episode looking back on Season 1, Episode 8, Bush, Lenz, and Burton discussed what the series seriously got wrong.
One Tree Hill glosses over sexual assault in Season 1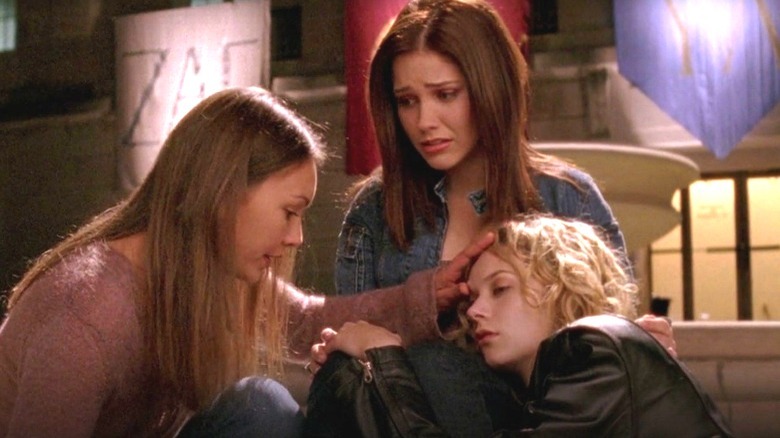 Warner Bros.
In the "One Tree Hill" episode Bush, Lenz, and Burton discuss on their August 2021 podcast, Brooke and Peyton, played by Bush and Burton respectively, find themselves in a bit of trouble after going to a college party. While Brooke is off chatting up college guys, Peyton finds a fellow music fanatic who hands her a drink. Little does she know, the student had drugged her drink before handing it to her. Peyton is barely able to call Brooke for help, and when Brooke is able to finally find her, she discovers an incoherent Peyton with the student on top of her. Lucas (Chad Michael Murray) saves the day, then takes both of the girls home, carefully watching over Peyton while Brooke blames herself for the incident.
In the "Drama Queens" podcast, Lenz said that she wishes "we'd been able to take a whole episode to work out that storyline and all the implications of that because it's just, it felt a little glossed over." That is seemingly what the episode does as Peyton's feelings after the assault are not addressed, and, in fact, the whole situation isn't mentioned again.
The actors went on to say that back in 2003, television shows did not address the shame and trauma that comes along after assault, and if that scene were to be filmed today, it would've been done much differently. Burton specifically said that there would be some kind of reporting done against the assailant.
If you or anyone you know has been a victim of sexual assault, help is available. Visit the Rape, Abuse & Incest National Network website or contact RAINN's National Helpline at 1-800-656-HOPE (4673).