Sympathy For The Devil - What We Know So Far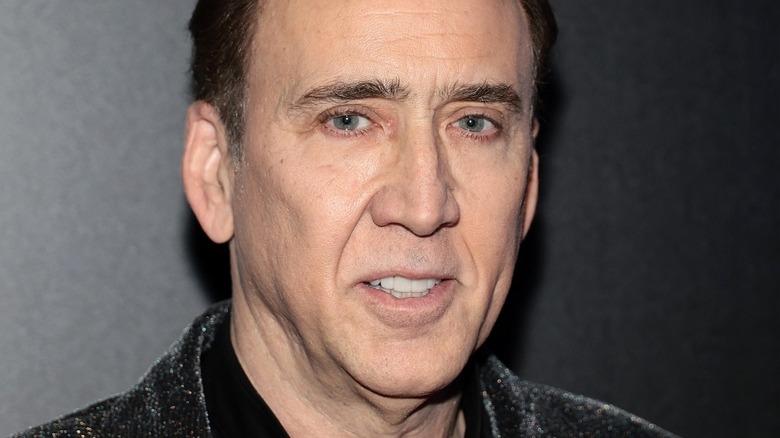 Dimitrios Kambouris/Getty
If the current state of arthouse films (i.e., the public collapse of "Don't Worry Darling") is not palatable, don't worry — there are other, weirder options to select from, and there's less drama involved. Immediately ready for theatrical viewing, there are productions like "Three Thousand Years of Longing," which stars Idris Elba and Tilda Swinton, and on the near horizon, there's "Blonde," a Marilyn Monroe biopic starring Ana De Armas. Of course, there's also "Bodies, Bodies, Bodies," which was released in early August, but as the chronically online will know, that's not exactly steering away from the drama. 
There is, however, more coming down the pipeline. Something that teases the mind with everything from bold casting to a plot summary practically handcrafted to become an indie gem. In this way, let's talk about "Sympathy for the Devil," an upcoming movie. While there's not much to share (yet), there's enough to catch the eye. Here's what we know so far.
Who is in the cast and crew of Sympathy for the Devil?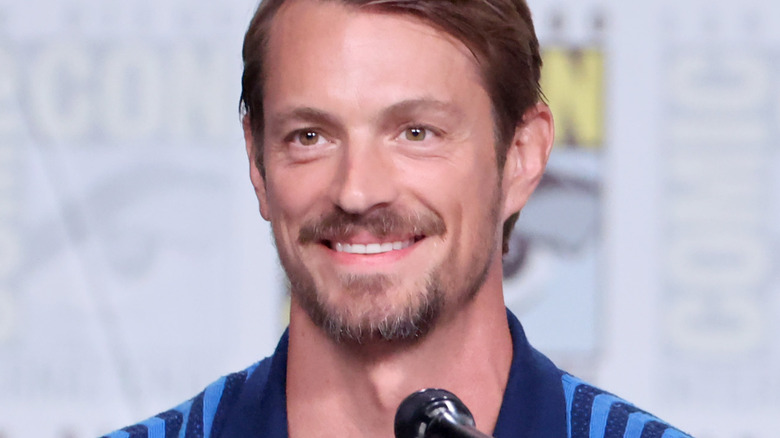 Amy Sussman/Getty Images
As reported by Variety, "Sympathy for the Devil" will star Nicolas Cage and Joel Kinnaman. Cage is both famous and infamous for his movie selections that are both varied and categorically bizarre, recent examples of which include "Willy's Wonderland" and "The Unbearable Weight of Massive Talent," the latter of which is a satirical take on his own notoriety. Kinnaman, for his part, is well known for his time in the DC Extended Universe, starring in both "Suicide Squad" films as Rick Flagg. 
In the director's chair is Yuval Adler, an award-winning Israeli creative whose credits are brief yet ever-growing. Interestingly, Adler and Kinnaman previously worked together back in 2020 on "The Secrets We Keep," a WWII film. This new project, "Sympathy for the Devil," will be written by Luke Paradise, a writer whose entire IMDb page is currently framed as "announced" or "filming" or "post-production." 
What's the plot of Sympathy for the Devil?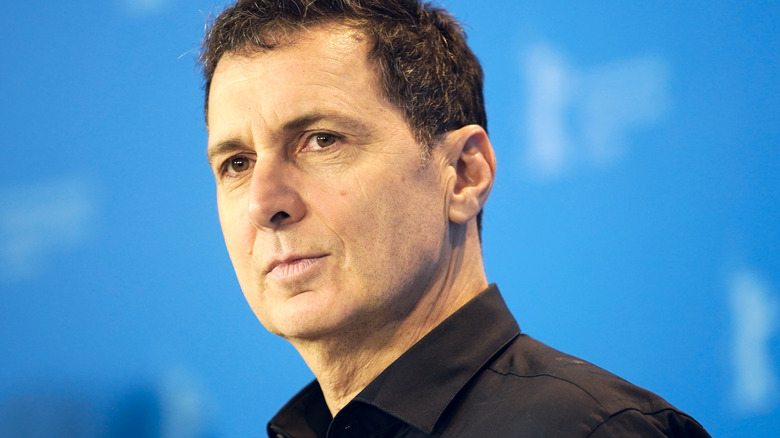 Denis Makarenko/Shutterstock
There's very little to go on in terms of plot for "Sympathy for the Devil" so far. Frustratingly, it's not connected to the Rolling Stones song "Sympathy for the Devil," nor is it tied to the 1968 Jean-Luc Godard film "Sympathy for the Devil." It's apparently just an incredibly popular name for creative minds. The story, as we currently understand it, is a psychological thriller that follows "The Driver" (played by Joel Kinnaman) as he's forced to escort "The Passenger" (played by Nicolas Cage) on a dangerous and mysterious car ride. 
According to producer Allan Ungar, "This is a tour de force featuring two incredible actors. As an acclaimed filmmaker, Yuval has assembled the perfect cast and brought a unique and gritty vision to this film that will be sure to capture audiences." As of now, "Sympathy for the Devil" is filming, with no release date officially disclosed.