Vin Diesel Completely Rejected The Foo Fighters When They Offered Him A Role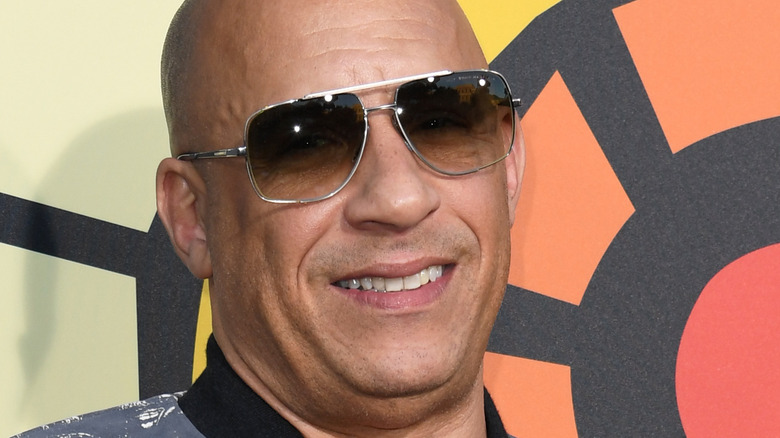 Jon Kopaloff/Getty Images
With the presence of an action star and the voice of an Ent (fitting), Vin Diesel has put his name to some impressive films throughout his career. His most notable that doesn't have him behind a steering wheel has been voicing a self-sentient tree in the Marvel Cinematic Universe, debuting in "Guardians of the Galaxy" in 2014. It marked the first of six appearances in the billion-dollar franchise as Groot, his most recent being the short film series on Disney+, "I Am Groot."
Now, after tackling a unique role dependent on a single declaration that was a break from his action-packed routine, you'd think he'd be open to an equally out-there gig in the future. One person who learned that wouldn't be the case was Foo Fighters frontman Dave Grohl. After scanning his contact list for a passion project laced with blood, guts, and gags, Grohl hoped the face of the "Fast and Furious" franchise would be game for a laugh. Unfortunately, he wasn't up for the task, leading to the guest list for the one-off Foo Fighters film having a distinct lack of Diesel.
Diesel said no to visiting Foo Fighters' Studio 666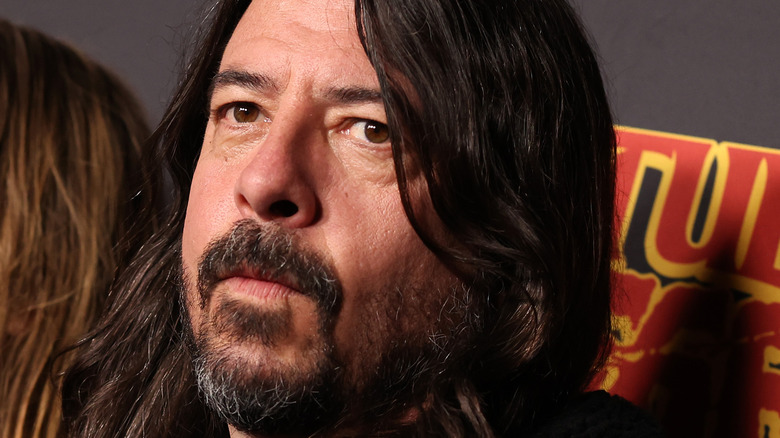 Rich Fury/Getty Images
Speaking to Empire Magazine, Dave Grohl reveled in the fun that was had with the meta-movie wrapped in electric guitars and exorcisms, "Studio 666." Described by Grohl himself as "the most ridiculous f*****g idea I've ever heard," the film followed the band moving into a mansion to record a new album, only for their creative process to get interrupted by a hellish curse on the premises. Besides dabbling in devilish activities, the film boasted a wild collection of cameos varying from Lionel Richie to John Carpenter. One person that didn't make an appearance, however, was Vin Diesel.
Recalling his initial high hopes of the man known to be a petrol-headed hero in a billion-dollar franchise, Diesel dropping in just wasn't meant to be. "We f*****g asked Vin Diesel to be in the movie!" said Grohl. "We were like, 'Oh my god, ten million people will go see this film!' And he said no." While Diesel would've been a pleasant surprise, the names that ended up in "Studio 666" were more than enough.