Venom Banners Give First Look At Potential Logo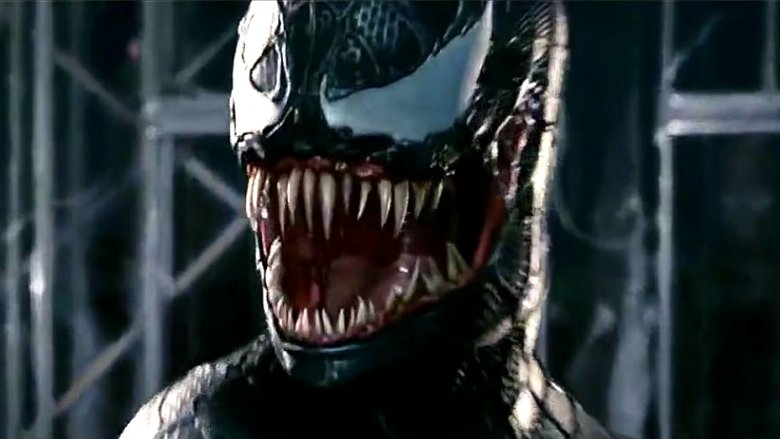 Although Venom won't hit theaters until late next year, Sony is already warming up the marketing machine. 
While at Brazil's Comic Con Experience, Collider's Steve Weintraub shot some photos of what might be the movie's logo. Of course, nothing is confirmed yet and it's still early enough that this could just be a working logo, but it's still pretty cool. Take a look below.
Sony is currently promoting 'VENOM' at the Comic Con Experience in Brazil, where we have our possible first look at the logo for the film. (Source: @Collider) pic.twitter.com/SRy36QJFVB

— Comic Fade (@ComicFade) December 6, 2017
According to the report, the banner was "somewhat hidden" among all of Sony's other material at their CCXP booth, so it's probably just a test to see how fans respond. Venom started production about a month ago with Tom Hardy (Mad Max: Fury Road) as Eddie Brock, the host for the alien symbiote. Michelle Williams (Shutter Island), Riz Ahmed (Rogue One: A Star Wars Story), Jenny Slate (Zootopia), and Reid Scott (Veep) are also in the cast. 
Topher Grace played Venom in Sam Raimi's Spider-Man series, but this flick from Ruben Fleischer (Zombieland) will reportedly be much darker. It also won't be tied to Spider-Man: Homecoming or the rest of the MCU, which is a little strange considering the character is closely tied to Spidey.
We'll find out how it all shakes out when Venom hits theaters Oct. 5, 2018.