Looper Survey: The Absolute Least Likable Character On The Walking Dead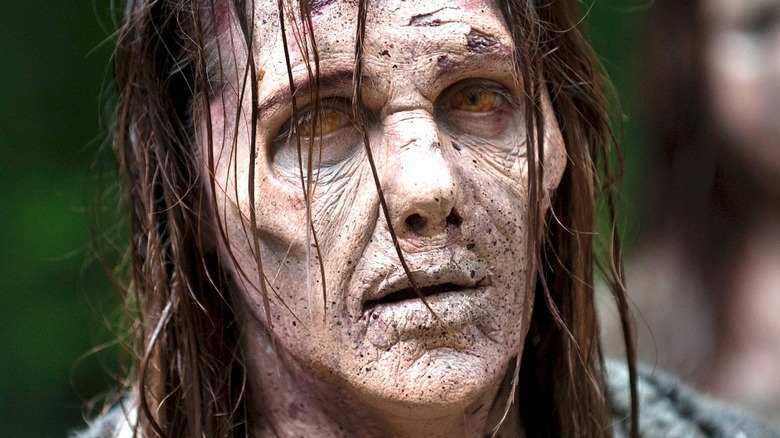 Gene Page/AMC
"The Walking Dead" and its assorted spin-offs have gone on for quite a while now, and over the course of the main show's 11 seasons, tons of major characters have come and gone ... and, in many occasions, come back again. 
Over the course of this long trek across the apocalyptic lands that are pockmarked with psychopathic cults and villainous gangs, the viewers have had ample time to figure out their favorite characters — often just in time to see said characters either leave the show or die in a gruesome fashion. Likewise, the opposite end of the likability spectrum has been filled, as the viewers have formed their opinions about the least favorite faces in the series.
Now, a Looper survey has revealed precisely who's the absolute least likable character in "The Walking Dead" ... and while the "winner" of this dubious title might not be massively surprising, some of the runner-ups may very well be.  
Voters crown Negan as the least likable The Walking Dead character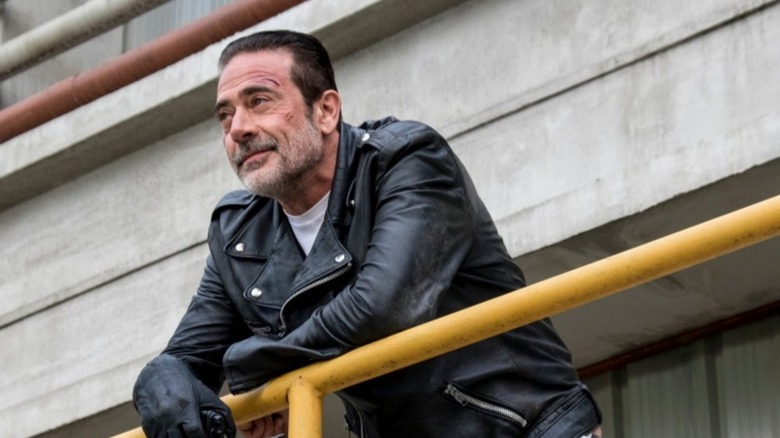 AMC
"The Walking Dead's" nefarious Negan (Jeffrey Dean Morgan) just can't catch a break, and perhaps rightfully so. No many how many positive-ish traits the show infuses him with, the charismatic character remains one of the show's historically biggest villains, and the murderer of Glenn (Steven Yeun) and Abraham (Michael Cudlitz). 
As such, a Looper survey with 616 U.S respondents found that 20.29 percent of the votes named Negan as the least likable "The Walking Dead" character. Perhaps surprisingly, his most prominent victim didn't come too far behind, as Glenn earned second place with a 16.72 percent vote haul. 
Even the most prominent characters in the show weren't safe from fan ire, since Daryl (Norman Reedus) came in third at 16.40 percent, and the son-father Grimes duo of Carl (Chandler Riggs) and Rick (Andrew Lincoln) placed fourth and fifth, with 15.91 and 14.45 percent of the votes respectively.  Since a previous survey found out that many fans think the best season of "The Walking Dead" was a very early one, sheer overexposure could have contributed to Daryl and Rick's votes. As for poor Glenn — well, some characters just can't catch a break, even by "The Walking Dead" standards.