All The Money In The World Release Date Moved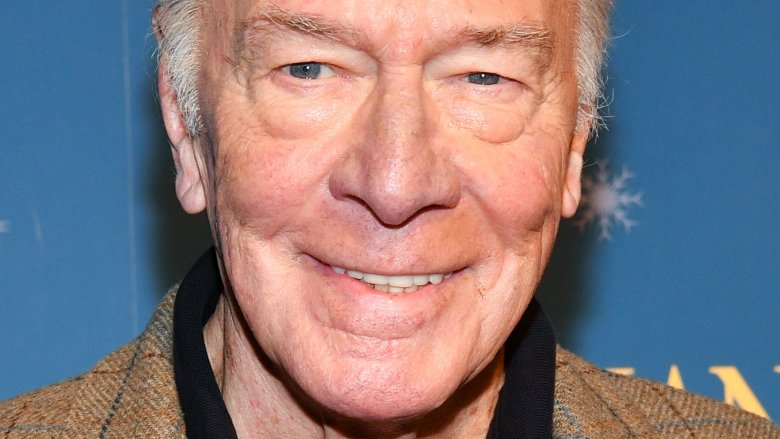 Getty Images
Even with director Ridley Scott's best efforts to preserve the scheduled release date for All the Money in the World, the film has been moved.
As reported by Deadline, All the Money in the World will now open on December 25, three days after its original debut date of December 22. 
According to the outlet, Sony TriStar Pictures' decision to shift the film isn't down to any filmmaking-related reasons, especially after Scott replaced Kevin Spacey with Christopher Plummer in the role of billionaire businessman J. Paul Getty after Spacey's sexual harassment/assault scandal marred the film with an unpleasant stain. Rather, the move was done to create additional space between All the Money in the World and the forthcoming Hugh Jackman movie The Greatest Showman. That film is set for release on December 20. 
Plummer's involvement in All the Money in the World was announced in last month, and the actor completed the last-minute reshoots during the week of Thanksgiving. Michelle Williams and Mark Wahlberg (who play J. Paul Getty's lawyer and daughter, respectively) were also involved in re-filming footage with Plummer in Spacey's place. Sony has since released promotional materials with Christopher Plummer's name stamped at the top, as well as an all-new trailer with Plummer at the forefront–and absolutely no traces of Spacey in sight. 
Scott had the full support of the All the Money in the World cast in his choice to replace Spacey with Plummer. Williams told Entertainment Weekly that she is "so very proud to be a part of this," and that the whole team is "here for Ridley." She also revealed she felt a sense of relief when she learned what Scott planned to do. "When this idea was hatched, I immediately started to feel better. This doesn't do anything to ease the suffering of people who were all too personally affected by Kevin Spacey, but it is our little act of trying to right a wrong," said Williams. "And it sends a message to predators–you can't get away with this anymore. Something will be done."
The director was working on scoring the film when the allegations against Spacey first broke, and he was quick to remedy the situation in the only way he knew how. "There's no time for pondering," Scott stated. "Sometimes you've got to lay down the law... You can't tolerate any kind of behavior like that. And it will affect the film. We cannot let one person's action affect the good work of all these other people. It's that simple." 
What never crossed Scott's mind, however, was to call Spacey about the replacement or to consider pushing back the film's release date. "I know I can deliver. I move like lightning," he said. "After a while, you learn to trust and listen to your intuition. And I listen to mine. I trust it." 
Deadline also notes that Scott "locked the film last week right before he turned 80," and had it all packaged last Monday to screen for members of the Hollywood Foreign Press Association in both New York and Los Angeles, just in time for Golden Globes nomination voting. 
Featuring a script written by David Scarpa (The Last Castle, The Day the Earth Stood Still), All the Money in the World chronicles the real-life kidnapping of 16-year-old John Paul Getty III (Charlie Plummer) and the frantic efforts of his mother Gail (Williams) to persuade his grandfather J. Paul Getty (Plummer) to cough up the ransom. But when Getty Sr. brushes off his daughter's pleas, refusing to pay, Gail becomes increasingly desperate as her son's kidnappers grow more violent by the minute. Gail teams up with Getty's advisor and former CIA operative Fletcher Chase (Wahlberg) to bring back John Paul and discover that love really does mean more than money. 
The film also stars Andrew Buchan as John Paul Getty II, Romain Duris as Cinquanta, Timothy Hutton as Getty's attorney, Giuseppe Bonifati as Gail Harris' attorney, Kit Cranston as a young Mark Getty, and Maya Kelly as a young Aileen Getty.